5 Fun Things to Do in New Zealand
Written by

News Feature Team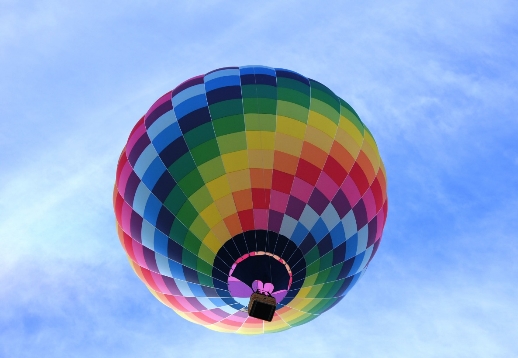 When you combine scenic beauty, adventure, romance, and serenity together, you get New Zealand. This wonderful tourist destination is home to several picturesque vacation spots and Christchurch is one of them.
Located in the South Island of New Zealand, in the Canterbury region, Christchurch is known as the "Garden City" because of its beautiful gardens, parks, and avenues. With the magnificent backdrop of Southern Alps, Christchurch offers a unique travel destination for travellers – thanks to the city's modernization which peacefully exists with its culture and heritage.
From snow-capped mountains to pristine rivers, this city has everything for everyone.
Let's take a look at the top five fun things that you must do when you are in Christchurch, New Zealand:


Hot Air Ballooning
Have you ever been so close to nature that you think you have had the time of your life? Well, if not yet, then your wait is over. Take a hot air balloon ride in Christchurch and explore nature like never before. There's no other better way to experience the splendour of the gorgeous Canterbury Plains, the exquisiteness of the braided Rakaia River and the magnificence of the Southern Alps. Best when done at sunrise, hot air ballooning in Christchurch will help you witness the finest milieus of New Zealand in a spectacular one-hour ride. Just fly high and create everlasting memories.


Dolphin Swimming
You must have seen dolphins before. And, like millions of people across the globe, you might even find dolphins cute and loveable. But, have you ever thought of swimming with them? Visit Christchurch and you will not only enjoy the sight of the world's rarest and smallest oceangoing dolphin – the Hectors (New Zealand) Dolphin, but will also get a chance to swim along with them. Shed all your inhibitions and take a dive into the water with these endearing creatures. Live the dream that's fancied by many.


Christchurch Casino
Online casino sites are popular in New Zealand but not as popular as their offline cousins and Christchurch has one of the most popular casinos New Zealand. If even after an adventure-filled day in the city, the amazingness of Christchurch has left you asking for more, then visit the Christchurch casino to give an extraordinary end to your day. With 36 tables and 500 slot machines, this casino tops the list of Christchurch attractions. From Baccarat to Blackjack, Lunar Poker, Tai Sai, Roulette and more, enjoy a plethora of games in the fun-filled ambiance of this casino. Also known as the Home of New Zealand Poker, Christchurch Casino is frequented by the world's best players.


Christchurch Gondola
Fly above birds in the Christchurch Gondola, a 15-minute drive from the central city. Enjoy panoramic views from 500 metres above sea level. Have a breathtaking sightseeing experience that will be forever etched in your memories. Rise above the awe-inspiring city, and glide over the Port Hills, the Canterbury Plains, the Southern Alps and Banks Peninsula. Stop over at the Red Rock Cafe to drink and dine while admiring the amazing views of the valleys, or take a ride on the Time Tunnel to witness the reconstruction of the area's olden times.


Orana Wildlife Park
Get closer to the wildlife at Orana Wildlife Park and meet your four-legged friends in a truly exceptional setting, spread over 80 hectares of land. You will find some exotic and native species of animals, performing unique antics at New Zealand's only open range zoo. Hand feed a giraffe, travel through the Lion Reserve, meet the country's national icon – kiwi, observe a tiger searching for food, and do a lot more at Orana.

New Zealand is full of attractions and activities that are loved by people of all ages. The above list mentions just a few of the things to do in New Zealand. It's advisable to book your trip and plan your itinerary well in advance as there is so much more that awaits you in the "Land of the Long White Cloud".