The Price of Freedom - A Buyer's Guide to Living Out Your Travel Dreams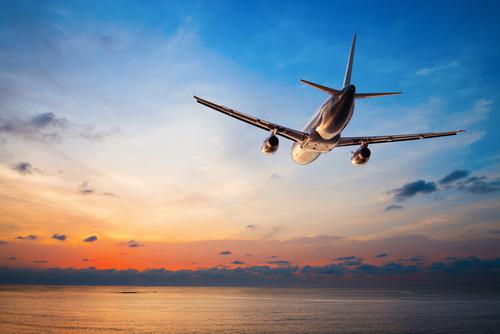 To some, travelling the world full time may sound like a pipe dream, or something that can only occur in the movies. However, for many brave individuals, this lifestyle is not only attainable, but it has been attained. Sometimes, these people are travel journalists, so being all over the world is their job, and sometimes they make their work align with their travel so that they don't have to do manual labor to survive.
If this sounds like something you would want to do, it doesn't have to be a pipe dream for you any longer. In this article, we explore ways to live out your travel dreams without needing to continuously make rental applications whenever you want to move around the world.
Tiny Houses
Tiny houses are a new part of the move toward a more minimalist lifestyle, and are defined by their diminutive size when compared to basically any other domicile. A tiny house is always 500 square feet or less, mounted on a trailer that can be towed by a car, and has all the trappings of a full sized house in a tiny, tiny space.
Tiny houses usually have loft bedrooms that sit above combination kitchens and bathrooms, they can be solar powered or generator powered, and as previously mentioned, can be moved anywhere. This means that you can travel around and take your house with you, like a caravan.
Caravans
Caravans are the less expensive alternative to tiny houses, as they come prefabricated and are more vehicles than homes. A good caravan can be picked up for just a few thousand dollars, and require relatively little maintenance to keep on the road safely.
Caravans can go pretty much wherever a car can go, including on ferry rides between countries, if international travel is in the cards for you. Remember to try travelling around your home country for a while to get the feel for caravan living before making the trip overseas, to make sure you're totally comfortable with your new vehicle before committing to a long stay in it.
Scheduled Moves
One last hurrah for the houses, scheduled moving can be considered travelling the world, albeit at a slower pace. This comes down to working via the internet and moving house once every few years, which can be tedious and stressful, especially if you find yourself moving between countries.
Don't let that discourage you, however, as there's a lot to be said for the value of reliable running water and endless energy supplies, so if the comforts of home are too good to give up, and the call of travel is too alluring to ignore, this may just be the solution for you.
Boats
Finally, there is the option many people forget entirely, and that's the boating option. Sailing was a popular form of travel hundred of years ago, and for those of us knowledgeable about the ins and outs of the water and waves, spending our time searching for a catamaran for sale might be more akin to searching for a new lifestyle than we realise.
Whether it's for travel or for fun, a catamaran can be a valuable asset in the search for the freedom of sailing across the ocean waves day in, day out. Plus, with the technology of the modern age, the problems of the past, like a lack of wind for your sails or getting lost on the ocean, are now no longer a problem at all.
These are definitive ways that you can get up and away, and into a travelling lifestyle for as long as you care to keep it up, so what are you waiting for? Get out there and seize the day!