5 Financial Preparations to Make Before Traveling to Australia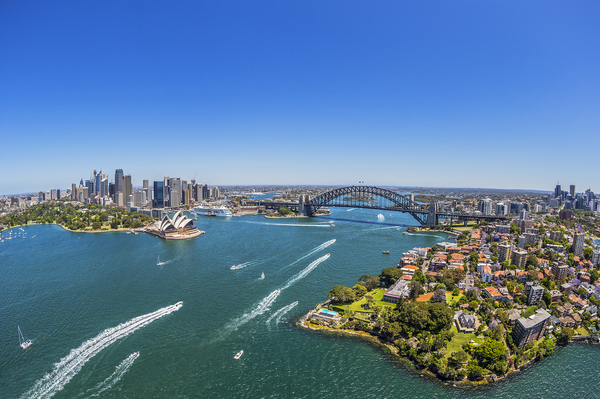 Traveling to the stunning continent of Australia is a dream of many, as people often vow to make a trip to see the gorgeous sights offered in this bright blue water-filled locale. Before heading out, there are some important financial preparations to make. No traveler should ever set foot out of their own country or off their own continent before they have their money in order. 
Know Where to Receive a Money Transfer
No one knows when an emergency will arise, so being as prepared as possible for a dire situation is the best bet to make sure it can get handled promptly. Anyone traveling to Australia should look into the possible locations for money transfer so they know where to go if a family member from the states needs to send them money fast. Ria Money Transfer Australia locations exist across the continent, allowing people to either receive money there or send it back to the U.S. or other locations if a family member from home is the one in need. Hundreds of branches exist between the coast of Western Australia and the area of New South Wales. 
Inform Financial Institutions of Travel Plans
People who tend to stay in one place who suddenly travel to a faraway destination could face problems when their bank or credit card company believe purchases made in another country to be fraudulent. Money could be put on hold and it could take a considerable amount of time before card use is restored. Anyone who wants to avoid this hassle needs to be sure they inform all financial institutions of their travel plans. Let them know to make a note of where you'll be so they allow any charges made in that area to go through without question. 
Get a Travel Rewards Card
Traveling is often expensive, especially when flying to a faraway place. Individuals looking to save can check into obtaining a travel rewards card that gives money back on purchases or provides points to be spent on particular expenses, such as flights. Many rewards miles can be spent on flights, hotels, and even car rentals. 
Keep Multiple Payment Methods on Hand
You never know when a place will accept cash only or you'll have to have a card on file to book a reservation. Having multiple payment methods available will ensure the money can always be accessed and used as needed. It's never wise to keep nothing but cash on hand, as money can get stolen. It also isn't safe to use a credit card only with no backup payment in case the account becomes inaccessible for any reason. Traveler's checks and a backup debit card might also be helpful to ensure money is always available in some form. 
Check Into International Banking Fees
Some financial institutions charge international banking fees for using a debit or credit card in another country. Check to see what types of fees your bank charges, if any. If the fees are significant, it may be a good time to consider changing banks, or at least obtaining a low fee or fee-free ATM card from another banking facility. It's just one of the many considerations on a financial checklist for traveling. 
Australia offers countless sights to see and places to explore. Anyone looking to travel there is sure to have memorable experiences that they cherish forever. Before the trip can be made, however, some financial preparations need to be handled so the trip can go as smoothly as possible without money being a major worry along the way.