Awesome Trip Ideas In The Sydney Area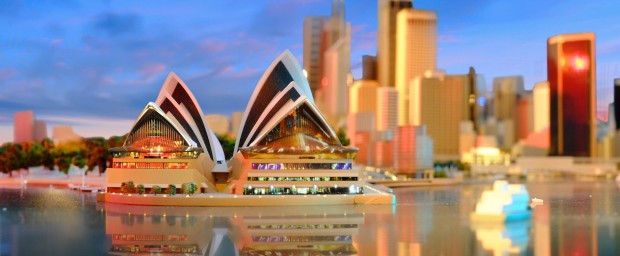 Planning to visit Sydney sometime soon? Luckily for you, there's an incredible amount of amazing things to do and see in the local area, from the urban centre to the beautiful scenic region that surrounds the city once you get out of the hustle and bustle. If you've already got the obvious in-city tourist must-see spots on your itinerary and are looking for some relaxing or fun excursions around the area while you visit, try out some of these tried and tested ideas.
Take an epic wine tasting tour.
It wouldn't be an Australian holiday without some wine tasting, and one of the country's most well known and highly regarded wine regions is located right outside of the capital. Book your bus hire hunter valley for a Hunter Valley Wine, Chocolate, and Vodka Tour. You'll have the chance to see some beautiful scenery, taste some of the country's finest wines, nibble on some homemade chocolate and bring plenty of delicious snacks back to keep in your hotel. This laid back tour is deal for food and drink lovers who want a chilled day out away from the busy crowds of city life, whether you're local to the area or just visiting on holiday.
Watch the sun go down over the Blue Mountains.
The Blue Mountains are part of Sydney's stunning natural surroundings and a real must-see if you're visiting the city. It's easy to visit this gorgeous spot from your hotel - book yourself a bus tour or shuttle out to the mountainous region and set yourself up with a picnic and a bottle of champagne for a truly romantic, authentically Australian experience. Don't forget your camera - you'll want to capture the gorgeous peaks and valleys of the mountains and its dramatic waterfalls before sunset.
Take a hot air balloon ride.
What better way to view one of the world's most spectacular regions than by hot air balloon? This fun and thrilling trip takes place in Campbelltown, where you'll be driven by minibus to the site and then drilled on the safety procedures before you start heading upward. You'll have the opportunity to see a gorgeous sunrise, amazing views of the Razorback Ranges, and a distant but beautiful view of the Sydney skyline itself.
Go for a hike through Dharawal National Park.
If walking through the city streets isn't enough for your nature-loving self, take a ride out to this gorgeous nature reserve, which was inaccessible to tourists until just recently. You can walk through the park at your own pace or explore the flora and fauna with an Aboriginal guide with plenty of expertise about the plant life, wildlife and the fascinating history of the area.
Experience skydiving.
Ever been skydiving before? It's probably something most people should experience at least once - if you have the nerve, that is. Just an hour outside of the CBD is Picton, where you'll find a skydiving adventure that's perfect for the thrill-seeking tourist. You'll get a buddy so you won't have to worry about flying all on your own, and you'll experience 15 minutes of incredible fly-time while you take in the Blue Mountains around you, as well as the beautiful beaches below you. It's an amazing travel experience and bound to be far less busy than the tourist spots in the city.