Bucket List - The 5 Best Locations for Off-Roading in Australia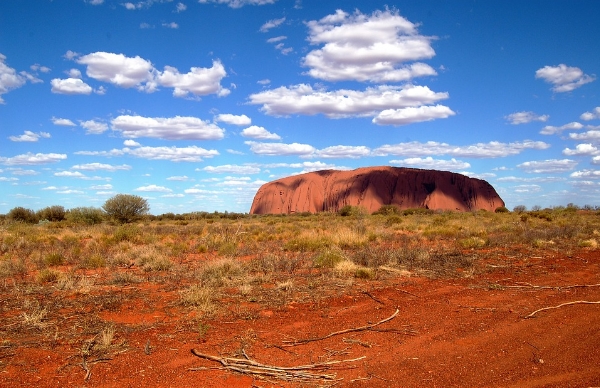 If you're an avid off-roading enthusiast with a love for the great outdoors, then you'll no doubt be chomping at the bit to shake off those winter blues and hit the road. While the colder, wetter weather may have kept you indoors for the last few months, there's no time like the present to begin planning for your next four-wheel driving adventure. Not sure where to go? Here are five of the best locations for off-roading in Australia:
The Simpson Desert, Northern Territory
If challenging terrain, remoteness, and stunning scenery all appeal to you, then a trip through the Simpson Desert in the Northern Territory is a must. If you're looking for an adventure, you'll find it amid the red sands and relentless dunes of this Northern Territory desert. However, before you tackle this one, you'll need to make sure you have LED driving lights, rugged tires, a well-maintained four-wheel drive vehicle, and plenty of guts. Due to its isolated location, it's also essential to ensure you have plenty of food, water, and emergency equipment on hand.
Cape York Peninsula, Queensland
If you're not adverse to getting muddy and dirty, then an off-roading trip to Cape York Peninsula in Queensland could be on the cards. Known to many as the Tip, this area is a hotspot with off-roaders looking to challenge themselves and their vehicles during the summer months. This stunning location is not only renowned for its trails, but also its rich Aboriginal culture and dense tropical rainforests. If you're planning on visiting this area, make sure your off-road vehicle is equipped with a snorkel. Even during the dry season, which is the best time of year to visit, you're bound to come across some tricky water crossings.
The Flinders Ranges, South Australia
For the experienced off-roader, adding the Flinders Ranges to your wish list for your next outing is a great idea. This spot in South Australia offers some of the most challenging off-roading trails around, with relief available only from the few beginner trails thrown into the mix. However, there's more to the Flinders Ranges than its exceptional driving opportunities: you also get to marvel over the location's breathtaking and picture-worthy rock formations and the natural beauty of the Arkaroola Wilderness Sanctuary.
Uluru, Northern Territory
When you're ready to get a little dusty and dirty, set your sights and steering wheel towards Uluru in the Northern Territory. Uluru offers extreme temperatures, red sand, and nothing but scorching horizons in every direction, which makes for an ideal off-roading adventure if you're looking for a challenge. You'll find the pure beauty of Uluru is enough to have you wanting to return year after year, so get those rugged tires on and hit the track.
Corner Country, New South Wales
Even though the Land Down Under is known for its outback, not every Australian gets to experience it in its true glory. If you're an off-roader who believes it's about time you do, then pay a visit to Corner Country in New South Wales. A favorite off-roading area for many vehicle enthusiasts, Corner Country sits where New South Wales meets South Australia and Queensland. However, there's more than just challenging trails in this piece of paradise: you also get to enjoy vibrant Aboriginal history and stunning scenery as far as the eye can see.
If your period of hibernation is over and you're ready to buckle up and hit the dirt, you want to make sure you have the adventure of a lifetime. Kit your vehicle out with LED driving lights and rugged tires and set your sights on any of the five off-roading locations above.