Exploring Brisbane On A Budget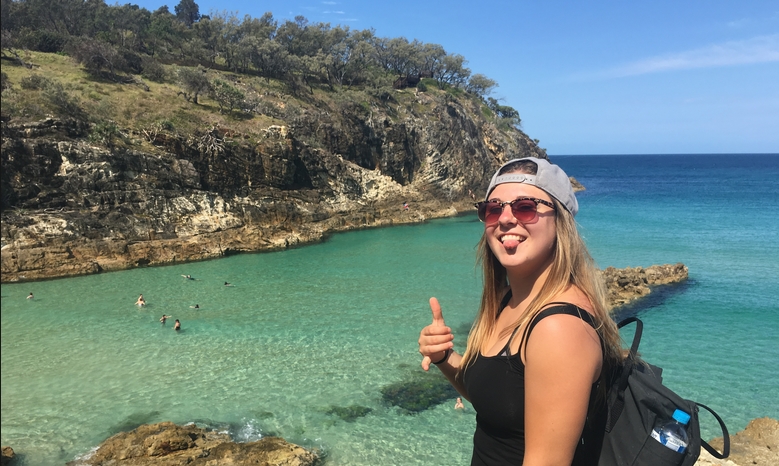 Brisbane, the capital of Queensland in Australia, blends metropolitan amenities with outdoor recreation. The bustling city centre serves as a hub for local culture and business, while its waterfront location allows you to enjoy the sunshine throughout the year. Fortunately, visiting Brisbane doesn't have to come with a high price tag, thanks to its many offerings. The city features plenty of free or inexpensive activities, allowing you to explore the city, enjoy nature, and experience local culture without breaking the bank. Here are some of Brisbane's best free or cheap activities that are worth checking out after you secure your caravan sales and hit the open road.
Explore Town With a Brisbane Greeter
You don't have to sacrifice a guided tour of Brisbane just because you're travelling in your caravan sales on a budget. The Brisbane Greeters is a free public service that connects locals enthusiastic about their city with tourists who want to learn more on a guided tour. The program features more than 100 volunteer greeters who speak more than 20 languages. Several tours are available. If you don't know much about the city, try the Greeter's Choice tour, where you will go on a journey through your greeter's favourite parts of Brisbane. You can also sign up for a Your Choice - Precincts tour where you select the part of town that you want to explore. Finally, the Your Choice - Special Interests tour is a specialised tour where you select the theme, whether you want to explore the city's downtown or check out its arts scene. Best of all, these in-depth tours are free.
Ride the CityHopper
Explore Brisbane by boat on the CityHopper, a free form of public transportation. These ferries run every 30 minutes between 6 a.m. and midnight, seven days a week. The CityHopper traverses the Brisbane River, where you can get off at several stops. So, the CityHopper can serve as your free form of transportation as you explore the city, getting you from one spot to the next in no time.
Go to a Farmer's Market
Check out different Brisbane suburbs at local farmers markets. Many different farmers markets take place throughout the city every week, with most happening on Saturdays. Here, you can sample local produce and get a sense of local culture, all while exploring the area by foot. If you're visiting on a Wednesday, don't miss the Jan Powers City Farmers Markets, which boast a hand-picked selection of sellers offering delicious local eats. Weekend farmers markets include the Carseldine Farmers and Artisan Markets, Kuraby Farmers and Food Markets, and Ma Ma Creek Markets. No matter where you're staying in Brisbane, chances are there's a free farmers market to check out.
Spend the Day in a Park
Parks are aplenty in Brisbane, offering a spot for you to set up a picnic, take in some fresh air, get active, or simply relax. New Farm Park is situated near the city's Central Business District, creating a unique juxtaposition as you lounge under large, shady trees with skyscrapers in the distance. If you're visiting at the right time of the month, check out Orleigh Park, where you can take in the monthly West End Fire Festival. The date varies every month to line up with the full moon.
Enjoy Outdoor Activities and Stunning Views
Take in the beauty of Brisbane for free by visiting some of its most scenic areas. At Enoggera Dam, located just 15 minutes west of downtown, you can picnic on grassy slopes or navigate the 5-kilometre walking trail. When you've worked up a sweat, take a dip in the inviting lake-like water. You can also catch unforgettable views of Brisbane at several locations. At Kangaroo Point Cliffs, you can take in views of the city skyline with the river in the forefront. Wilson's Outlook gives you a stunning view of the Story Bridge with the skyline in the background. Check it out at sunset for an even more dramatic view. For a bird's eye view of Brisbane, take the lift at the Brisbane City Hall Clock Tower, which is free.
Go to the Beach
The beach is practically synonymous with vacation, and in Brisbane, you have several free beaches worth exploring. Streets Beach isn't technically a beach, but it's a popular spot in the heart of Brisbane that's free to visit. It features a lagoon pool monitored by lifeguards with sand surrounding it for a decidedly beach-like atmosphere. You can discover other beaches not far from Brisbane on its bayside, as well as several offshore islands worth the boat ride. Check out Ocean Beach on Bribie Island, Cylinder Beach on North Stradbroke Island, and Honeymoon Bay on Moreton Island.
You don't need a big budget to enjoy Brisbane. The city boasts a variety of activities that are absolutely free, allowing you to save your money for other destinations on your road trip. Once you've completed your caravan sales and are ready to hit the road, consider a trip to Brisbane. This budget-friendly location offers a picturesque setting, plenty of sunshine, and countless opportunities to explore local culture and nature.