2019 AU Music Festivals You Must Go To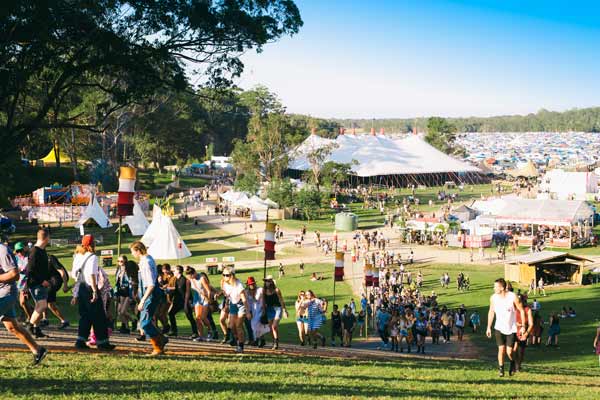 One of the top places for music festivals in the world, Australia plays host to a stunning array of both massive and more intimate festivals all throughout the year. No matter what type of music you may be into or which type of festival you love attending most, chances are you will be able to find one that fits your desires. As a matter of fact, many travelers embark on campervan hire australia journeys centered on music festivals, hitting several along the way and basing their travels around the ones they wish to attend. If this sounds like a plan for you, then check out these top festivals taking place this year and make sure to do your research to seek out some smaller fests that might fit your tastes.
Splendour In The Grass
This is the biggest festival in Australia and also one of the top festivals in the world. The location is stunning on its own and there are always a large variety of international acts spread across the multiple stages. The facilities are known to be excellent, the camping grounds immaculate and scenic, and there is much more than just music. Also on the site are a variety of great eateries, merchandise, and much more. If you were only going to do one Australian festival, then this is the top experience you could ask for.
Stereosonic
If EDM is your thing, then look no further than Stereo sonic which happens to be one of the largest and most diverse EDM fests in the world. The sheer amount of talent on display at this fest is unbelievable, including internationally renowned DJs, underground artists, and locals spinning a wide range of different types of sounds over a number of fun filled days. This fest is worth it just for the party scene alone, which is off the charts and made up of both local and international EDM fanatics. Dance music fans travel in from all across the globe for this one, and it won't take you long to figure out why.
Field Day
This Sydney institution is one of the most famous festivals in the country and has long been attracting international touring bands of the indie, hip hop, and EDM genres. This is a smaller festival which makes it much easier to navigate than some of the larger fests and it is known to have an overall friendly and inviting atmosphere. Set against the stunning backdrop of Sydney, the grounds are nice and visually stunning, plus the services and facilities are top rate. For campervan hire australia travelers looking for a smaller festival with cutting edge music, then this will be your ticket right here.
Lost Paradise
This incredible festival is spread across three days and encompasses a breathtaking array of music that touches on nearly every genre you can think of. Everything from big name international touring acts to underground bands and artists to local musicians are on the bill, and there is a lot more to do than music, including yoga, great food, and more. This is a camping festival, so campervans are welcome and there is known to be plenty of space for any type of rig and the facilities are uniformly excellent. Taking place in the majestic Glenworth Valley, this is ideal for travelers looking for a longer term festival stay where they can enjoy music over a number of days while camping in comfort and beauty. This is known as a friendly scene and the crowds are respectful and simply out for a good time in the sunshine with great music, food, and activities. You should definitely check this one out if it isn't on your list.


Subsonic


For anyone looking for a more soulful and funky experience, then Subsonic will be right up your alley. Featuring a wide range of soul and electronic acts, this is a groovy festival that has been attracting an increasing amount of attendees over the past several years. As a smaller festival, it is easier to get round the grounds and this is also known to be one of the best staffed festivals and to have clean facilities for campers. The ratings on this one have been consistently great, so get in there before this festival explodes and gets bigger in the coming years.,
Campervan hire australia travel can be arranged around a number of different aspects, and with the wide array of diverse music festivals all across the country each year you can easily plot a trek based on festivals alone. All you need to do is look up the fests you most want to attend, then map out your route so that you can hit several on your trip. Fir a trip filled with great music, beautiful grounds, and friendly crowds, Australia is where it's at.