SAVE UP TO 30% OFF YOUR MEAT SHOPPING

You have the in-laws coming over for dinner. What's something you can impress them with? 
All the boys are coming over to watch the cricket. What's an easy yet tasty nibble you can prepare? 
You need a simple snack for the upcoming hens party. What can you serve up?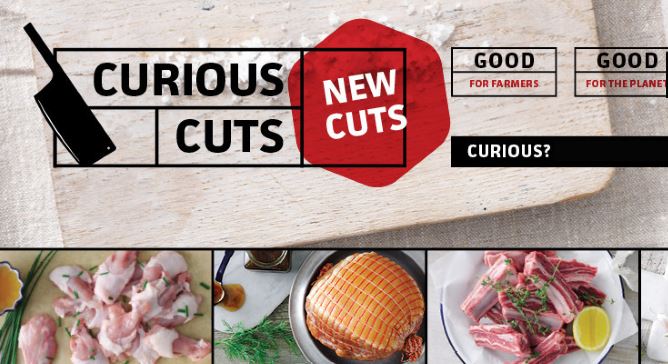 Harris Farm Markets have a unique new range of unusual meat cuts you can try, which are easy to cook, cheaper than normal, taste incredible and will save you a fortune! 
"We're bringing out four new cuts of meat, as part of our 'Curious Cuts' range, which most people won't have heard of before. With the price of beef, pork & lamb on the rise, we'll be able to save customers up to 30% versus other premium cuts and give them exciting new tastes they won't have tried", said Tristan Harris, Co-CEO, Harris Farm Markets. 
There is a cattle shortage in Australia currently, couple this with a global appetite for Aussie beef and a lower Aussie dollar, has seen increased prices across the board. As a result, Harris Farm Markets is helping farmers to use more of the animal in an attempt to ensure less of the animal is sold below production costs to overseas markets, thereby also reward the farmer. 
"We have decided to offer different cuts of the animal, which are just as good in quality, simply to keep prices lower for the consumer. I've also chosen cuts of meat which are often faster to cook yet have superb flavour", said Antony Williams, Meat Buyer, Harris Farm Markets. 
All guys like a nibble when they are watching sport. Rather than using traditional wings, chicken spare ribs can be cooked instead. With next to no preparation time and 25 minutes in the oven, honey soy chicken spare ribs can be eaten hot or cold with a beer. 
Most people have had an eye fillet or sirloin steak. Most people haven't tried 'skirt steak' though. When the in-laws next come over, this is a very different cut of beef which will completely surprise them with flavour. Skirt steak absorbs spices beautifully and whether you add an Asian or South American flavour to it, it will make for a taste you've never had before with steak. 
Ribs have traditionally been very hard to eat and not very delicate. Lamb ribletts are perfect for solving this problem. If you're hosting a hens party, they are a lot smaller and a lot less messy and perfect to serve as a canapé. 
If you're curious about saving money, the Curious Cuts range will certainly do this for! All Curious Cuts can be purchased from all Harris Farm Markets stores or online at Harris Farm
It will be the tastiest meat you've never had!