From Shabby to Chic – 5 Tips for Restoring Your Well Loved Furniture
Written by

News Feature Team

Published in Furniture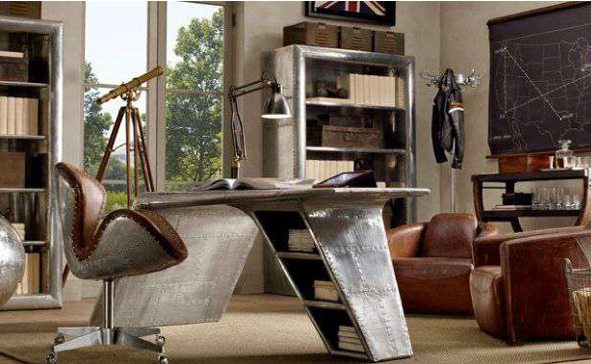 The word 'upcycling' is thrown around rather casually these days.


Magazine articles talk about the amazing benefits of upcycling old furniture. Celebrity designers offer tips and recommendations on where to find the best second-hand markets. Yet, what does it really mean? Do you have to bring something unfamiliar into the house or can the power of upcycling also be used to restore existing pieces?
The good news is that there are countless ways to breathe new life into worn, shabby, and tired pieces of furniture. For example, if you've got an old armchair that you love too much to throw away, you can give it a makeover. If those curtains are frayed around the edges but still deserve a place in the room, you can find out how to fix them. All you need is a generous helping of imagination and a little bit of elbow grease.
Keep reading for some great tips on restoring all those signature pieces which have definitely seen better days.
Unleash Your Creativity
The first step is to open your mind to the creative possibilities sitting in your front room, lounge, or bedroom. There is a huge range of curtain fabrics available nowadays. The variety of upholstery patterns and designs on offer is huge. You can pick up paint in any shade that you like, so you don't have to stick with the same old aesthetic. Whether you're restoring a wardrobe, reinvigorating a sofa, or injecting life into a cabinet; don't be afraid to think outside of the box and try something new.
Create a Workstation
Many upcycling jobs are quite simple and can be completed in a couple of hours.
If you're painting a large piece of furniture or reupholstering an antique chair, however, it is a good idea to take your time. If possible, create a workstation in a shed or garage. Make sure you have a sturdy bench (with a vice, if necessary), plenty of tool holders, and a safe place to sand, paint, and apply furniture treatments.
Select the Right Materials
It is relatively easy to pick up wood paints and finishes, but selecting upholstery fabric requires more care. Spend some time browsing online stock collections and, where possible, request fabric swatches and samples. They'll arrive in the mail and you can make a first-hand judgement as to whether they're going to make your curtains or armchair pop. One great tip is to search the websites of upholstery stockists so that you know what is due to hit stores.
Trust In Your Instincts
No matter how many times you have reupholstered chairs, patched curtains, or polished dressers there is always a risk of mistakes. You should only make permanent changes to a treasured piece of furniture if you're willing to accept that. Ultimately, almost all mistakes are fixable anyway, but you should still think carefully before you start chopping and changing. If you couldn't bear to see a family heirloom damaged, perhaps leave it to the professionals.
Maintain Your Masterpiece
Once you've finished the makeover and you're left with a gorgeous signature piece, don't forget to take good care of it. Most wood furniture needs to be waxed or oiled to keep it looking pristine. If you've replaced the fabric on a chair or sofa, it is a good idea to spray it with a fire retardant solution. The majority of commercial fabrics already have this property, but if you can't tell for sure, do it anyway. It is better to be safe and protected.
Why You Should Be Putting Life Back Into Your Interiors
The sudden popularity of upcycling is no accident. Economies around the world are looking a little fragile and many homeowners have less disposable income now than they used to. However, the great thing about this situation is that people are getting very creative when it comes to filling and decorating their houses. Even better, it is a design movement which is accessible to everybody, so it's time to get on board and start thinking big.