Clinging to Cleanliness - Teaching Hygiene Habits to Children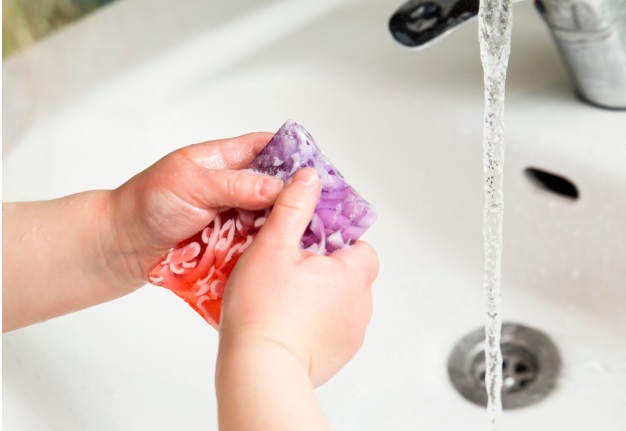 Ah the joys of parenting. Raising children is one of the most challenging things you can do, yet ultimately one of the most rewarding. It's such a thrill to see your little ones learn, play, grow and begin to develop into the fully fledged adults that they'll one day become. But man, kids can get grubby. It's very important to teach your kids the right hygiene habits early in life. And while it's all well and good for them to get dirty in the yard it's also lovely to tuck them into bed for the night when they're all washed and sweet smelling. However, getting your kids to participate in hygiene activities can be a challenge, so read on to find out how you can teach good cleanliness habits to your kids.


If You Want to Have Clean Teeth, You Must Brush!
It's important to remember that dental care is a little different for adults and children. Whilst there is a range of teeth whitening kits on offer down the line, it's important to introduce twice daily toothbrushing early in life. You should begin brushing your child's teeth at around 18 months of age, using a low-fluoride toothpaste.
Once they get a bit older, they can begin to hold the toothbrush themselves. Make it into a fun game and incorporate it into their morning and night routine so it becomes second nature to them. If your child struggles or rebels against this routine, try to incentivise the process by offering them a reward, like an extra story or song at bedtime. There are also some fun apps that can make brushing their teeth more appealing.  


Shower With Them
Once your child is old enough to maintain their balance in the shower you could consider having showers with them. First of all, this makes for great bonding as they'll feel grown up and special. But secondly, it introduces them to the concept of showering. Explain how you use body wash or soap to wash yourself and suggest that they try it out too. This way they learn how to maintain personal hygiene from a young age.
If you have a bath, you can also share a bath with them. Or supervise while they take one themselves. Remember to always supervise kids around water.


Washing Hands
It's important that kids' wash their hands regularly. In fact, because of all the running around and playing that they do they need to wash their hands more often than you do! So, once they come inside from the yard or the park - encourage them to wash their hands.
After petting the dog or cat - wash their hands. After going to the toilet - wash their hands. You get the picture. Begin when they're toddlers and invest in a small stool so they can reach the basin. They'll feel important and associate washing their hands with being all grown up. Give them gentle praise like "well done, big girl/boy!" and they'll want to wash their hands all the time!


To Sum it Up
It's important to teach your kids good and healthy hygiene tips early in life. Brushing their teeth is a good habit to have and will save you loads on dental work later in their life. Make it a game or introduce rewards or use some fun apps to make it less of a chore. Share shower or bath time and explain about body wash and soap and encourage them to use some. Make sure they wash their hands often, especially if they've been playing outside or with animals. Remember to always use gentle praise and encouragement and you're on the right track!