Be A More Active You
Written by

Mindy Laughton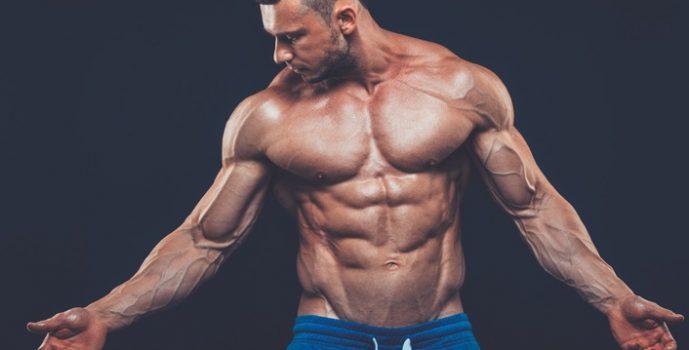 There seems to be a trend for most people to have a goal that includes exercising more, trimming the waistline, and getting back into shape. It may seem as if it could take too long and there is not enough time in the day to even go for a run or head to the gym and lift weights. Exercise does not have to be intense and prolonged if you are starting on your way to a healthier you.
Start out Small by Walking

The best way to start anything, especially a new regimen, is taking it slow. One of the first things a lot of people do is to start walking more. Walking is a great way to get the heart rate up and move those muscles that have probably been more sedentary rather than active. If you want to improve and get faster, go for a light jog and then start running. A challenging run may be unimaginable at this moment, but you will feel so good after the sweaty clothes come off knowing you accomplished your feat.


Cardio

Aerobics and cardio dancing are other great ways to get into shape and see results. These fast-paced exercises can target specific muscle groups as well as working on cardio. There are dance classes that are available for people who enjoy that too. It is a fun group activity and a great way to meet other like-minded people who also want to get in shape.


Swimming

Swimming is the best exercise for people who suffer from joint problems or do not enjoy the feeling of sweat pouring down from their forehead. Swimming is a full body workout that is easy on the joints but good for the heart, muscles, and lungs. If you do not want to do laps, there are aerobics classes in pools too.


Weight Lifting

Lifting weights and gaining muscle mass is beneficial for all age groups. Not only does working the muscles help prevent injuries in specific areas like the knees and hips, but it tones up the muscles for a svelte look. You can even mix it up by doing a leg day, arm day or even core day. When you are trying to grow muscle, you need to target muscles that usually get overlooked. Breaking it up will allow the muscles to relax and have time to repair for further growth.
Each exercise gives anyone the ability to improve their overall health and well-being. However, if you put all the various workouts together and combine different activities and locations, there is even more enhancement to your body. This may be a bit hard at the start, and you certainly will feel it in muscle areas that you may not have known you even had.
At almost all gyms, there is some cool down or relaxation area for people to soothe those sore and tired muscle groups. Either the whirlpool, sauna, or having a massage on massage therapy tables is the perfect way to ease the tiredness out of the body and rejuvenate it. Aiming to stretch the muscles by massage is also a great way to build them. For muscles to grow, they must be ripped and then mended back together. This sounds almost horrifying and painful, but the soreness goes away over time, and the muscles get stronger as a result.
After a full-blown workout, there is nothing better than someone working those muscles. Having a massage can knead and mend any hard place on the body and relieve some of the tension in a specific area. Laying on a massage table and having someone restore your body feels so amazing.
Do not forget to stretch; always make sure the muscles are not tight. Tight and tense muscles are what massages are for. Getting back into shape, or even doing it for the first time, is not easy and sometimes feels extremely hard, but the results and long-term benefits for your health outweighs all of that. Thankfully, there is always a massage that you can have at the end of your hard workouts to look forward to.