Delicious Décor – 6 Tips for Designing Your Perfect Kitchen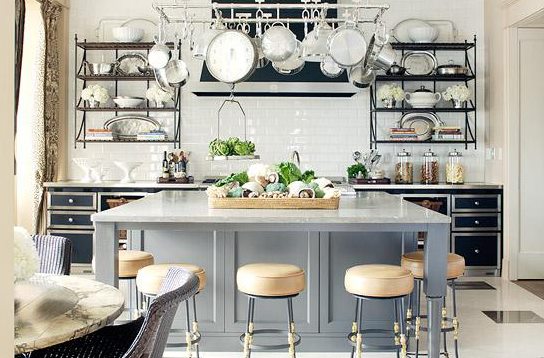 The image of the perfect kitchen changes depending on who's dreaming about it.

We've all got different goals and priorities and, what dazzles and delights one homeowner, might not be the same for another. This is why flawless kitchen design always starts with the needs and expectations of the user. After all, you are the heart of this space.
Transforming such a complex area can be tricky, so the best option is to hire a trusted kitchen designer. They can help you formulate colour schemes, plot the layout of cabinets, and find great flooring options. The important thing is that a designer will only advise you to go ahead with changes once they have been checked and evaluated.
If you need inspiration, this guide to designing a flawless kitchen will give you some top ideas.
Think Practically
Fancy features and swanky accessories tempt us all, but if your kitchen isn't as practical as it is beautiful, it will lose value. Prioritise function and then let the form follow by shaping designs around your needs. For example, if you like being able to move around a big space freely, build a kitchen island and add power sockets for portable appliances.
Storage Is Everything
You've got to make sure to include as much storage space as possible. You can never have too much in a kitchen. One clever trick is to repurpose the areas which most people ignore. For example, instead of installing standard overhead cabinets, have a designer create larger units which reach right up to and fit flush with the ceiling.
Get Creative with Lighting
There's no reason why you can't bring a little flair to the kitchen lighting too. Many homeowners shy away from striking designs because they assume that kitchen fixtures should be coldly functional. This is not the case. As long as you have a sufficient amount of practical task lighting, adding things like LED strips, under cabinet spot lights, and dazzling chandeliers is a great way to add dream to the space.
Plan for Appliances
One of the trickiest parts of renovating a kitchen is relocating gas and electric lines. For this reason, homeowners are asked to think carefully about whether they want to switch up the basic layout of the room. This is perfectly possible to do, but it always ends up costing more, because changing the existing floorplan means migrating the supply lines.
Choose Your Counters
There is a wide variety of countertop materials available; everything from granite to wood, vinyl, marble, concrete, ceramic, and even steel. They all have the potential to look very beautiful, but each comes with its own downsides. For instance, steel creates a crisp, clean aesthetic, but it scratches easily. Be aware of the strengths and weaknesses of a material.
Make It Safe
With just a few minor changes, you can substantially increase the safety of a kitchen. This is particularly important for those with pets and small children. Contrary to popular belief, you don't have to compromise on style to do it either. Rounded countertops, slightly taller appliances, and slip resistant flooring are all simple and affordable details.
Why Your Dream Kitchen Starts with a Need
The kitchen is the most functional room in the house, so it's easy to sit down and come up with a list of desires and objectives. If you're a keen cook, you probably want a lot of broad, durable countertops. If you love baking, you might need plenty of cupboards for your tools and equipment. For those who like to entertain friends in the kitchen, a spacious floorplan, combination lighting, and stylish bar or island is a must.