Bigger Picture Planning - The Importance of Consistency in Modern Home Design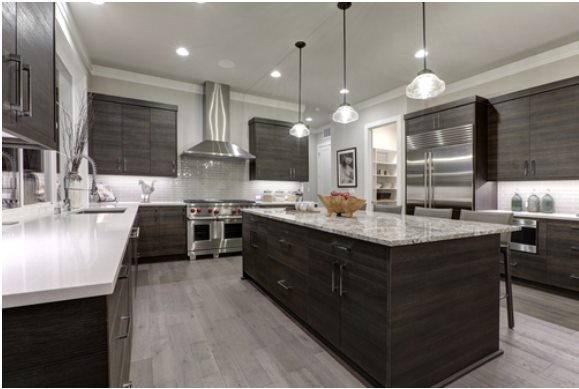 Modern home design is an interesting field of study, and an even more interesting field of practice. There is something amazing about the perfectly designed modern house, and while it doesn't always have the warmth and charm of an old-fashioned cottage, it's a style of living with it's own virtues.
In older houses, you won't see things like tile fusion, or functional minimalist storage in kitchen areas, but there's something magical about a stovetop that doesn't even look like a stovetop, and something wondrous about entire pantries and cutlery draws that emerge from walls and benches, effortlessly and discreetly packing away again. In this article we have outlined the importance of consistency in modern design.
Design Unity
One thing people tend to overlook when it comes to designing their future house is unity of design, and that can be a problem years or decades later. People want the charm and homeliness of a cottage in the country with the high-speed broadband and proximity to the rest of their life that an apartment can offer, and it's this divided interest that often results in mismatched houses and odd design choices.
When building a kitchen, people invariably go for "modern" design nine times out of ten, but bedrooms and entryways are often older styles, more instantly recognisable as homes or safe havens. It's this distinction that comes out in the final product as indecisiveness and sloppiness on the part of the home builder. To clarify, when done correctly, many different styles can be mixed and matched to produce a beautiful blending effect, but this has to be the goal from long before the building site is erected.
Overall Aesthetic
The aesthetic of the home is of the utmost importance; mainly to the homeowner, and secondarily to the guests of the homeowner. Many people who buy, build, and own their own homes want to bring friends and family to it, and want to show it off for it's beauty and functionality, and that can mainly be expressed through the overall aesthetic of the place.
A cottage-like exterior is becoming rarer these days, with many newer houses becoming geometric shapes and simple, minimalistic outer designs are becoming the mainstream in this modern era. Whatever you decide for your house must first and foremost be what you want to come home to every day - what you will see and love every day rather than what you think is cool right now.
Modern Usefulness in Design
Usefulness plays a big part in modern design, especially in houses and interiors.
Where before you would have a bench, a stovetop, a pantry and a cutlery draw taking up ninety percent of your kitchen, now those things can take up less than half of the space. Floating island benches have made navigating the kitchen easier, and contact-surface electric stovetops are now the extremely-low profile, glossy extension of your benchtop during the day.
Dishwashers are horizontal and blend in perfectly with your other drawers, and fridges and pantries can be just another panel in the wall if you so desire it, so plan usefulness into your design and find yourself with much more space than you ever thought you'd need.
With modern design coming as far as it has, consistency in modern design is more important than ever in the quest for an aesthetically and functionally complicite home.