Intelligent Interior Insights - What is Property Styling and Why is it Effective?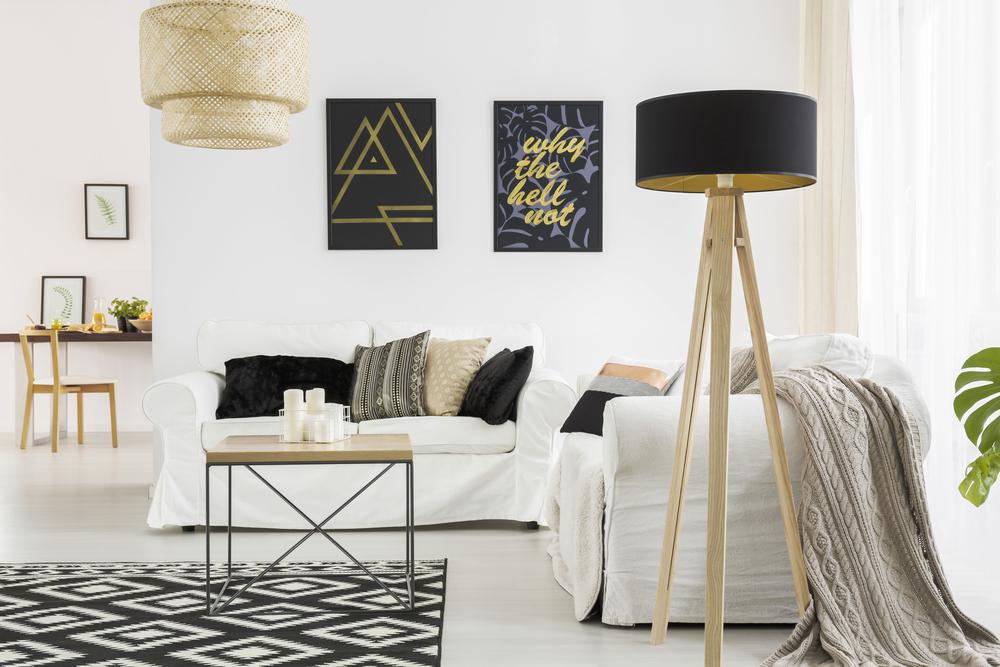 It is an undisputable fact that in most homes, each room is basically just a set of four walls. What property styling aims to deliver is showcasing those rooms and the whole home, to their best advantage. The ultimate goal? To achieve the highest possible selling price for your home.
For this to succeed, styling within those four walls needs to be a combination of effects which offers prospective buyers:


Appeal - a seductive lifestyle

Flexibility - a display of the multifaceted uses of each room

Floor plan - the size, scale and adaptability of rooms

Potential - an example of how stunning they can look
So let's examine the ways in which property styling can be used to best effect and why it can speed sales and make buyer's dig a little deeper to attain a property.
Best dressed
The art of effective property styling begins with a blank canvas.
According to the house staging specialists in Melbourne whom I work with on all my high end properties, the property needs to be viewed as a whole, not merely on a room by room basis.
The idea is to use colour, furnishings, lighting, aroma and decor to draw in prospective buyers and inspire:


An emotional response and attachment

A sense of space

Feelings of calm, using light to create ambience and affect the mood

Creativity and flexibility through the use of strategic placement of things such as:



Study nooks

Quiet zones

Retreats

Coat hooks and mud rooms
Imbuing a theme for your colour palette, which will appeal to the widest market, gives you the highest chance for a successful sale. This means muted overall tones, with bright colours picked out in fabrics, artwork and small objects.
Eliminate the negatives - Accentuate the positives
Styling uses the old magician's trick of drawing your attention away from features you don't wish to highlight and spotlighting those you do. Illusions such as:


Professionally spray painting over old tiles and benchtops



Using smaller furniture, glass and mirrors to maximise the size of rooms



Window treatments which are minimalistic rather than heavy fabrics can modernise and create a sense of space



The use of muted lighting to soften rooms which are a bit tired



Placing a feature such as a plant or wall art in a room to draw the eyes away from undesirable areas



A stunning front door - many buyers have made up their mind before even stepping over the threshold of a property as to whether they would buy it. Make the exterior of your home and particularly the entrance, outstanding.
Styling Psychology
So why is styling so effective in influencing buyer choices? Research has long suggested a link between our senses and an inclination to spend money. As an example of this, casinos found patrons spent 50 percent more time playing the slots when the air was infused with a floral scent!
In this same vein, subconscious elements and subliminal triggers are operating without home buyers even being aware of their influence. Sight, touch and smell can inspire an emotional investment in buyers, which can override flaws in a property.
It is a similar response to falling in love.
Dressing a home with beautiful flowers, colours, textures and furnishings can inspire the same blind commitment that many of us have experienced when in love--a tendency to only see the positives or downplay the negatives.
Even the way your agent dresses can have an effect on the way prospective buyers view your property!
You only get one shot at selling your house--once it's sold there is no point rueing the fact you could have done more to achieve a pinnacle price. If staging your home for sale can speed a sale and return its investment manyfold, it makes sense that every astute home seller should avail themselves of the services of a professional home stylist.