Adulting 101: How to Move Out of a Share House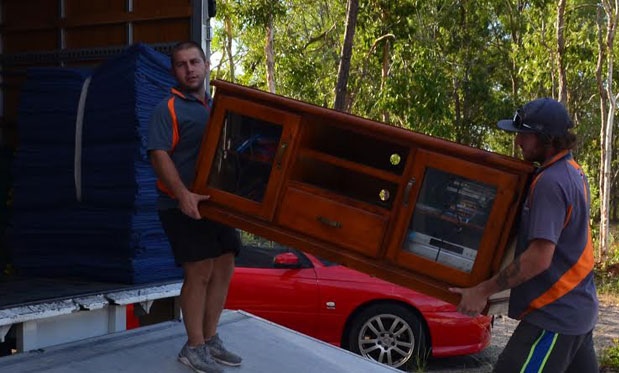 Congratulations! You've reached the point in your life where you're trading the fun, friendship and filth of communal living for the serenity and cleanliness that comes with having your own place.
Moving out of a share house seems pretty straight forward - after all, you only have one room, right?!
Wrong!
Whether you want to stay on good terms with your housemates or you're looking to burn bridges and get out as quickly as you can, here's a little advice for the perfect exit strategy:



1. Calculate and pay out the bills you owe

Just because the quarterly electricity bill isn't due for two more months doesn't mean you should skip out on paying for the month you did use.
Make sure that you pay your fair share of all outstanding bills and rent. That way, if you realise you've left something behind and need to come back to the house to collect it, you'll be in a position to easily do so.
2. Pack up all of your stuff
The longer you've lived in a share house the further your junk will have spread out from your bedroom. Don't forget to gather up your things from the:
Kitchen: Pack your kitchenware and appliances and clean your food out from the fridge - trust us, nobody else will.
Laundry: Make sure you get your clothes from the washer, dryer and clothes line as well as any items you've lent to your housemates.
Bathroom: From towels to half empty body wash bottles and abandoned razors, many items never leave a share house bathroom with their rightful owner! Be considerate and take your bathroom things with you.
Living areas: If your DVDs and games have crept into the communal collection don't forget to do a careful extraction before you leave, and remember to check what's in the PlayStation or DVD player before you go too!
3. Don't leave your unwanted furniture behind
Be responsible when it comes to any furniture and larger items that you've brought into the household. Unless you've sold or explicitly given your furniture to the housemates who are still living there, take it with you when you go.
If you've got a few pieces of furniture, you will probably find that getting a mover to take everything you own in one go is much easier and cheaper than making a million trips back and forth in your Kia Rio.
4. Understand moving will take more than one afternoon
Moving out of your share house involves more than just shifting your things to the new place.
You need to gather up all of your stuff, clean the room to the standard it was at when you first arrived, update your address on everything from your driver's licence to bank accounts and organise exit condition reports and bond refund forms.
Give yourself a couple of days to take care of these tasks, and you will be less likely to forget things and lose money.
Brought to you by #1 Most Trusted removalists Brisbane.
Platinum Furniture Removals
Level 6/140 Creek st, Brisbane, QLD, 4000
0477 775 935
www.platinumfurnitureremovalistsbrisbane.com.au