Calming Confines - 4 Tips For Turning Your Home Into a Peaceful Palace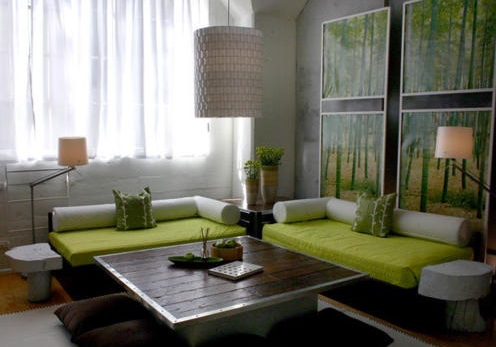 It should never be underestimated how much the energy of your home impacts your general happiness and productivity. The second you walk into your home after a long day at work, are you greeted with more stress, or a feeling of calm?
There are ways to transform your home into a peaceful space - ensuring when you open that door you can start feeling the zen straight away. You don't need a palatial waterfront house, or a cabin in the woods, to harness the zen vibe in your home.
If you are looking to incorporate some calm into your life, read on for tips on how to transform your home into a peaceful palace.
1) Comfort
Walking through the door, taking your shoes off and putting your feet up with an after-work beverage is a ritual many indulge in nightly. Have you taken time to think about where you are lounging your weary body to relax and recharge?
One thing our house has is a high-quality reclining chair. It is the perfect way to take a load off both mentally and physically. Whether you are about to turn on your favourite show, or flick through the pages of a detective novel, a reclining chair is the perfect way to unwind.
2) Clear the Clutter
If you have to step over clutter and shoes and toys to get to that dreamy reclining chair - chances are you will not be relaxed by the time you reach it. I totally get that keeping a sparkling clean house with a busy life and kids is a challenge. However, finding simple ways to declutter will make a world of difference.
Clear surfaces daily so your eyes don't focus on cluttered surfaces.
Living simply and minimally will ensure that closets, cupboards and shelves aren't overflowing with unnecessary items. Simplistic living is directly tied to a more peaceful life.
3) Incorporate the Elements
Being in nature is one of the best ways to truly unwind. With that said, not all of us can indulge in a long walk in the woods after work. A great way to indulge in nature daily is to incorporate the elements into your indoor living space.
When decorating, try to incorporate as many of the elements as possible. The five elements being water, earth, fire, metal and wood. Simple things like a large vase full of water and fresh flowers, or driftwood art, can create a very calming effect.
4) Love your Lighting
Good lighting is essential for a chill vibe. Natural light will always provide the most zen feel, but when the sun goes down you have a lot of options to keep the calmness. Install dimmers on all light switches.
You will be surprised at how much harsh lighting can increase stress, while being able to dim can really improve the whole mood of the room. Floor lamps and candles will are also great ways to incorporate light in a mellow, relaxing way.
Creating a zen-like space is something a lot of people feel is not their thing, or is unattainable. But a zen space doesn't require burning incense and sitting on floor pillows. Transforming your home into a calm sanctuary is simpler than you think. Clean surfaces, comfort, and incorporating nature are just a few ways that will dramatically transform your living space.
~
Using the tips above, you are well on your way to the peaceful palace of your relaxation dreams.