Adding Water Lilies To Your Garden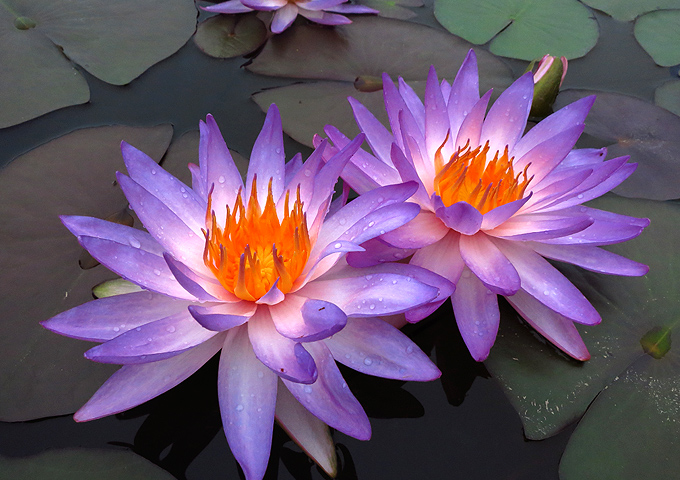 Water lilies keep gaining popularity and it is not difficult to understand why since they are beautiful and only need sun and water in order to thrive. 2 water lily types exist: tropical and hardy. The hardy water lily will bloom and will sit right on the water. The tropical lily will rise above water since it is placed on a stem.
What is really interesting with water lilies is that they can deal with severe frost when planted around 30 centimeters below water surface. How many blooms exist is related to how much sunshine is received. In order to successfully bloom, the water lily requires around 12 hours of sunshine. You basically focus on properly planting them and then can worry about the pond, contact leak detection services and manage other things, all while the plants grow.


Tips To Add Water Lilies To The Garden


One important thing is to plan the water lilies into a shallow, wide dish. This offers the benefit of being able to offer the needed nutrients to the rhizome without having the pond's water quality reduced. Also, it is easier to divide the lily without risking losing the plant.
When water lilies are hodge-podge planted in the pond's bottom area, roots become entangled. As this happens it is really hard to remove the lilies that are overgrown without simply killing some. At the same time, this is definitely a messy task.
If you plant the water lilies in a pot, lift it up and work on it while out of water. Replace it with ease and know that roots were not accidentally removed. Choose pots that are around 30 centimeters wide and 12 centimeters high. Try to place 3 slow-release tablets of fertilizer at the pot's bottom. Then, fill it up 3 parts with not sandy good loam.
When planting a rhizome, make a hole that is placed a little off-center. Then, make sure that soil is padded down over the top area. Fill containers right to the top with some great quality washed sand. This allows nutrients to remain inside the soil while avoiding it to wash out.
When you add the water lily to the pond, it needs a water surface of half a square meter. When crowding water lilies they do not properly grow and even fish will end up being unhealthy since sunlight is lacking. Water lilies are increasing constantly so they have to be divided every 2 years. These plants flower between November to March but the period can be longer if weather is colder. Water lilies can be pink, white, yellow, red, lemon or apricot. This means you can find something that will perfectly fit every single garden out there.


One Extra Tip


This is something that you should only do if you like it but in many cases the garden is even more beautiful when you add some light. A couple of solar powered lights illuminating flowers and leaves can make everything really special. Try different setups and you can see what you would like most.