5 Ways You can Extend Your Mattress' Lifespan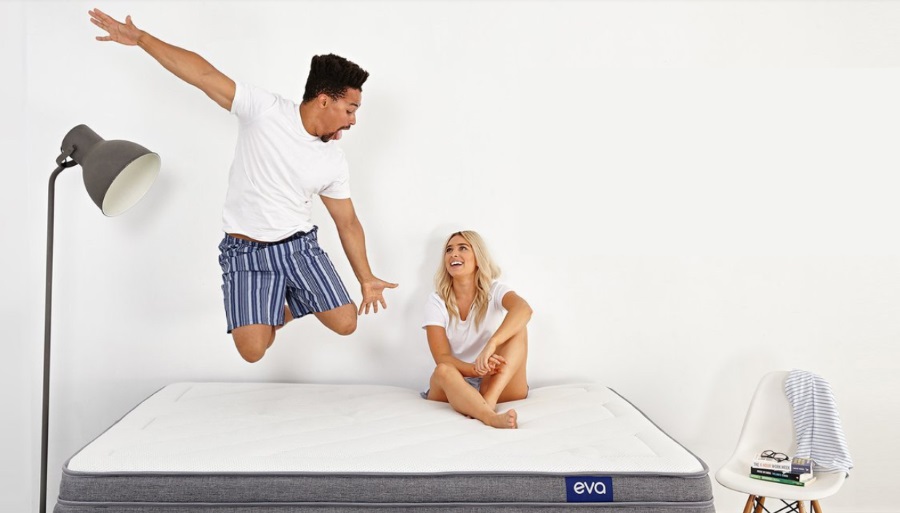 Mattresses are designed to last about 10 years, but many of them never reach the end of their expected lifespan. The useful life of these mattresses is cut short by sagging, smells and dirt - all of which can be avoided.
Here are 5 ways that you can help your mattress last for a decade or longer:
#1. Give your mattress proper support - Mattresses contain multiple layers of foam or a combination of foam and springs. They weigh between 20-40 kilograms depending on their size and support all our body weight as we sleep.  Due to all this weight, a mattress must have a foundation that supports it adequately or it will begin to sag.
Mattresses containing both foam and springs do well on box springs and slatted bed frames, while mattresses made solely of foam usually require additional support, such as a platform frame.
#2. Rotate it periodically - Years ago mattresses had to be flipped frequently to prevent the foam from being permanently deformed by the sleeper's weight. Modern foams are much denser and have significantly more elasticity, but you should still rotate your mattress 180° every 3-6 months so that the foam wears evenly.
#3. Use a mattress protector - Gravity pulls skin cells, soil and lint down into the core of our mattresses. Along with this, humidity collects in the mattress' topmost layers and encourages bacteria and fungi to multiply. You can decrease the amount of dirt and unhealthy microbes in your mattress by using in a mattress protector.
The best mattress protectors have a waterproof layer, as well as a hypoallergenic barrier that deters dust mites, bacteria and fungi. These mattress protectors are also machine washable which makes it easy to wash away dead cells and soil particles.
#4. Clean and sun your mattress regularly - Cleaning your mattress once or twice a year is important to keep it looking and smelling its best for years. One easy way to clean a mattress is to remove all bedding and sprinkle the mattress generously with baking soda. Give the baking soda at least one hour to absorb odors and humidity and then vacuum the mattress thoroughly.
If possible, move your freshly cleaned mattress into direct sunlight and leave it for an hour or two. Sunshine is a natural disinfectant which kills dust mites and other microbes.    
#5. Store your mattress properly - If a mattress is stored properly, it will be ready to continue its useful life at a moment's notice. The first step to storing a mattress is to clean it thoroughly to eliminate humidity and excess dirt. Then wrap the mattress in a mattress bag and store it flat. Mattresses must always be stored flat, so that their springs and layers of foam maintain their original shape.
One additional way to guarantee that your mattress will last for years it to purchase a high-quality mattress, such as the Eva Mattress. The Eva Mattress' top-quality components and affordable price earned it the title of Australia's 2017/18 Best Mattress in a Box, but most importantly, Eva mattresses have been giving thousands of people, like you, quality sleep for many years.