6 Simple Ways to Save on a Bathroom Renovation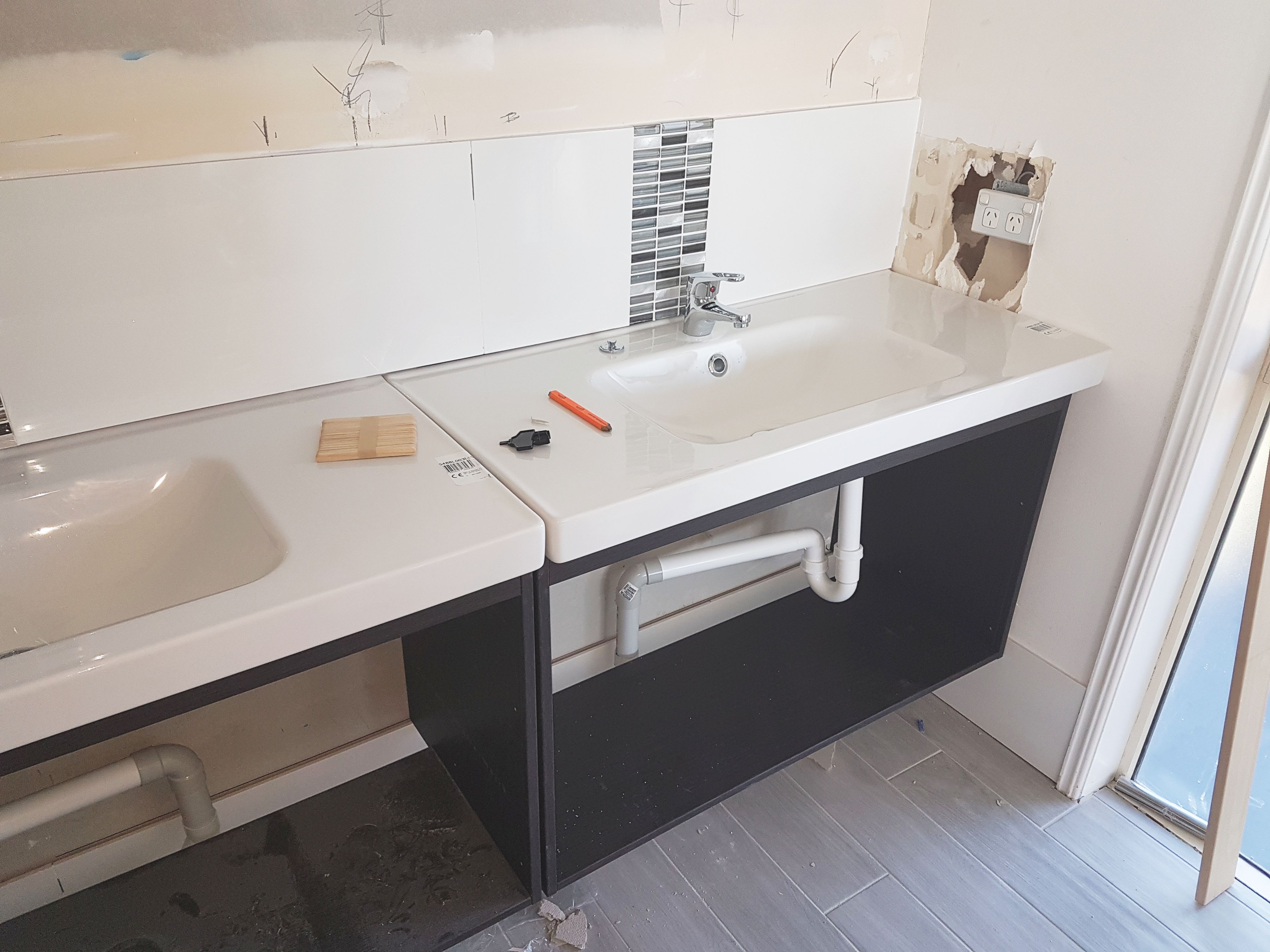 Renovating a bathroom is expensive. If you replace the flooring, wall tiles and all the fixtures it costs on average $10,000. Thankfully there are simple ways that you can decrease the cost of a bathroom reno, without sacrificing quality.  
First make a list of expenses
The first step to reducing the cost of your renovation is to create a detailed list of expenses. Your list should look similar to this:
Replace flooring - $ 2,900.00

Update lighting - $ 1,500.00
New toilet - $ 500.00
Repair bathtub/shower - $ 2,000.00
Install new cabinets - $4,500.00
Your list needs to include everything that you would like to repair or replace in your bathroom, as well as realistic quotes from local contractors and retailers. Your completed list of costs will show you clearly where you will be spending money and give you ideas about where you can cut expenses.
Decrease your renovation expenses
Here are 6 ways that you can save on your bathroom renovation:
Pay Cash - Going the extra mile to pay for the materials and labor of your reno with cash will keep you from paying months of interest and perhaps even a few credit card fees.

Look for sales - Retailers who provide home improvement supplies often drop the prices on old stock to make way for new. Watch for these sales and purchase the materials you need at a discount.

Consider leftovers - Search your local buy/sell/trade websites for the materials that you need. You might be able to find leftover tiles, lightly used fixtures and other necessary materials at a fraction of their original cost.  

Be creative with expensive items - Instead of investing heavily in expensive items, such as tile and granite, put your creativity to work and use these costly items as tasteful accents rather than major attractions in your bathroom.

Find a balance between high and low-end materials - If you decide to use designer tile, a luxury bathtub or other high-end items, you can compensate for the higher prices that you are going to pay by saving in another area, for instance installing simpler cabinets or flooring.

Keep the same basic design - Your bathroom's basic design includes the location of walls, doors, the bathtub or shower, sink and toilet, as well as the placement of electrical outlets and lighting. Consider keeping the bathroom's original design, so that you won't need to invest in moving water or sewage pipes and electrical conduits.
One additional way to save
You can also save money on a bathroom renovation by hiring experienced contractors. Hiring contractors does cost, but good contractors will provide you with benefits that outway the cost, for instance:
They can decrease your expenses even further.  Contractors, who spend every day doing renovations, learn tricks for cutting costs while maintaining quality and they will be happy to share their expertise with you.
They will save you time. Years of experience enable tradesmen to do their jobs faster and more efficiently than the average person.
They will decrease your overall stress. Renovating a bathroom always includes a significant mess and ongoing stress. Hiring contractors who specialize in bathroom renovations can decrease these aspects.
Why don't you call  Bathroom Renovations Gold Coast today and begin saving money on your bathroom renovation?