How to Make Money in Real Estate: A Four-Point Step for Beginners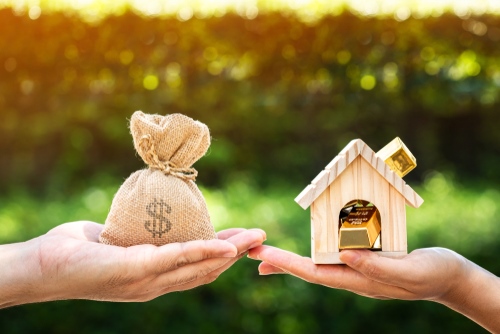 The real estate business, for many, may seem to be an intimidating business to engage in. Some have the assumption that one has to be well-educated in the realm of brokerage before they enter into this industry. However, with the success stories of many real estate magnates who started only as inhabitants of a trailer park or a suburban housing, it can be proven that beginners also can create their success in the real estate industry.
If you are aspiring to enter in real estate to make lots of money, the following are some ways on how to make your ambition a reality:
1. Long term rental properties
The rule of thumb on how to make money in real estate is to capitalize on the consumer's need for housing. People will always move from one place to another and look for a house to rent. One website that gives you tips in knowing the market preferences and trends is bestrealestatedirectory.com. This method will require you to have some cash on hand to make up for the down payment necessary for you to own property. Once you already bought a particular run-down house, for example, then you can look for a long-term renter.
The critical pointer in renting properties is finding a long-term tenant in the shortest amount of time. Your property, if uninhabited, will depreciate over time and shall necessitate for another round of repair and rehabilitation; therefore, burning your investment money. Likewise, having a tenant in the fastest moment possible can earn you back your cash on hand more quickly.
Another essential factor to consider is the location. Properties have different market values depending on which type of community it is located. For instance, houses in centers of business and commerce have a higher value than those in suburban areas. In choosing locations, keep in mind the people's varied considerations such as:

*    Livability

*    Accessibility to public transportation

*    Nearness to shopping centers and grocery

*    Sense of community

*    Proximity to jobs and opportunities
By considering these, you can think of the most appropriate rental price that can return your investment in a certain period. Take note that values of maximized assets indeed increase over time once the properties have been rented, earning you more than what you have spent on buying the property. This means that you can always opt to increase rent, either annually or biannually, due to the increasing value of the asset while also factoring in inflation.
2. Contract-flipping
One does not need to be a licensed broker to be of service to desperate sellers. Even beginners may practice contract-flipping only by having connections with a property seller and a potential buyer. Your role will be the middle-person who will make these two parties meet. Most of the time, real-estate business people who engage in this tactic earn money through commissions from the sale or lease of the property.
Those distressed sellers can be home-owners who are already willing to move out and sell their titles, and people who are already behind their mortgages. You have to negotiate with them and come up with a price that is suitable to you, to them, and the market value of the property.
Although this may seem to be convenient for a beginner in the industry, you must be careful of con-artists who pose as sellers with fake title deeds. Being implicated in such fraudulent activity may result in more expenses in damages than earnings.
3. House-flipping
If you are familiar with reality shows that feature house renovations and improvements, this one will be easy for you to understand. House-flipping is basically buying a property, increasing its asset value significantly through significant repairs, and then selling it. This method will need your creativity and the help of an architect and handymen to do the construction for you.
Take note of all your expenses in re-constructing the property; you would want to put up a price that considers all the money you have spent in the process, your target profit, and the net asset value. Furthermore, similar to renting a house, you also need to consider the livability of the location of your target property to attract prospective buyers.
4. Transient or vacation rentals
The term "stay-cation" is becoming a trend nowadays, referring to having a vacation while staying indoors. Likewise, travelers never lost their appetite in renting some apartments or vacation houses only for a short period. With these opportunities in the market, you can consider transforming your property into an instant hotel or a vacation house.
What you only need to do is to buy a property that is situated near a tourist spot or a heritage site, and improve that particular property to make it as cozy as possible. Your capital will only be spent on furnishings and appliances that can help your guests relax and feel like they are in the comforts of their home. Thanks to social media and online websites that enable backpackers and vacationists to search for housing of any type, your property can be rented in no time.
As the owner, you must be reminded of seasonal peaks and trends in housing prices for you to be able to adjust the pricing accordingly.
Sealing the Deal
The real estate business, like any other business, requires creative thinking and an eye for opportunity. With the never-ending need for housing and decent living, the industry gradually opens its doors to competitors and, more importantly, for beginners who have the courage and ambition to stay in business.