5 Home Office Accessories You Need to Be More Efficient
Having access to an office at home is a great way to improve working efficiency, but some homeowners don't take advantage of the extra space to make their office more user-friendly. To some homeowners, a chair and a desk is enough for their working from home needs and if you're one of those people, you should consider investing in the following products to make working from home much more efficient.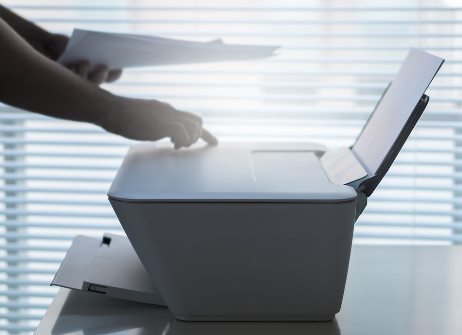 Paper Shredder

It's important you keep your office clean and tidy to improve efficiency, and to do that you'll need to make sure you get rid of any unused paper documents instead of leaving them in piles. Chucking paper documents in the bin isn't recommended as there is a chance you could fall victim to identity fraud, so the only other option to get rid of those documents safely is to invest in a quality paper shredder.


Filing Cabinet

A filing cabinet is a great way to keep your office organised. Not only will you be able to put the documents you need to keep in the filing cabinet, but you'll also have another drawer or two to keep other accessories tucked away.


Printer

A printer is a mandatory investment if you have an office at home as it'll save you time and money going to the printing store to print required documents. Printers are very affordable and you don't need to invest hundreds in getting a good one, as most bog-standard printers do the trick if you're looking for something basic. You can also buy ink cartridges online for an affordable price to make printing at home more viable.


External Hard Drive & Backup Solutions

The last thing you want is to lose all that work you've completed in the last few hours because of a power or HDD failure. Invest in a good external hard drive and backup solution so you can keep your data safe at all times.


Telephone

Sometimes a telephone is overlooked in an office but it's a necessary tool to have if you're constantly having to leave your office to answer the phone in the hallway. Obviously, mobile solutions are used in most cases, but there's nothing wrong with having a professional business number and office telephone at your disposal.
Sometimes a simple office setup is more than enough to run a business from home, but with the above tools, you can be sure working from home is going to be much easier and more efficient.