Business Essentials - 5 Steps to Streamlining Your Business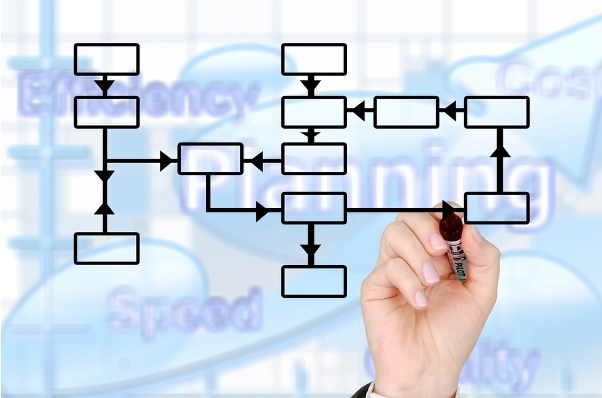 If you find yourself with more to do than there are hours in the day, congratulations – your business is booming! However, even though you can pat yourself on the back for creating a successful business model, you've still got a way to go. Now's the time to focus on streamlining your processes to ensure you can continue your growth period and focus on the tasks that matter most. Have a read of these five must-know tips to help you get started.
Hire an Accountant
Managing money is challenging even for the savviest business owners, and can often be the downfall of many. Rather than slaving away over taxes (which may as well be in French, for all you know), why not hire accountants in Brighton, or wherever your business is based? Not only will you save yourself hours of time for other more critical tasks, but you can now rest assured your money-handling woes are over.
Use Virtual Services
Many different businesses can benefit from virtual services, but it's surprising how many people aren't aware of their existence. Virtual services consist of remote assistants who help with your daily tasks, bookkeeping, and other essential components of your work. If your immense workload is hindering your ability to source new clients, you may find a virtual assistant helpful. They can handle enquiries from customers, complete tasks you may not be able to finish on your own, and most importantly, free up your precious time.
Opt for Cloud-Based Tools
Cloud-based tools have taken the business world by storm this year, where adoption levels have doubled since 2016. A cloud-based system is a network that exists on the internet rather than your hard drive, which allows others to collaborate with you and work on projects without the need to physically meet up. Cloud-based tools such as Asana and Google Drive are transforming workplaces, saving companies thousands of dollars in the process.
Utilise Apps for Productivity
If you find yourself fighting a losing battle with productivity, it might be time to look into applications for your mobile devices that combat the problem. Rather than relying on sticky notes and printed emails to tell you what you need to do, let an app do it for you. Programme your daily tasks into it, set times and alarms, and stay on track with all your day's work.
Web to Your Advantage
A worrying statistic is that 60 per cent of new Australian businesses will close up shop in the first three years of business. Therefore, you need to do all you can to streamline your business practices, fine-tune your company model, and jump on the digital bandwagon to keep your head above water. The internet is full of helpful software, add-ons, plug-ins, and websites that can help to save you money and time. For example, you can do your business banking online, order new stock, take client bookings and provide customers with information – the options are endless.
There will come a time where you need to say enough is enough. Realistically, you can't spend every waking moment trying to stay on top of your ever-growing list of business tasks – instead, you need to delegate, get smart with internet use, hire an accountant and find creative tools to help. Don't let your business fall to ruin because you're afraid of change: embrace the useful tools that digital technology has to offer and set your business up for its future success.