Termite Troubles – What to Do When Facing These Hungry House Invaders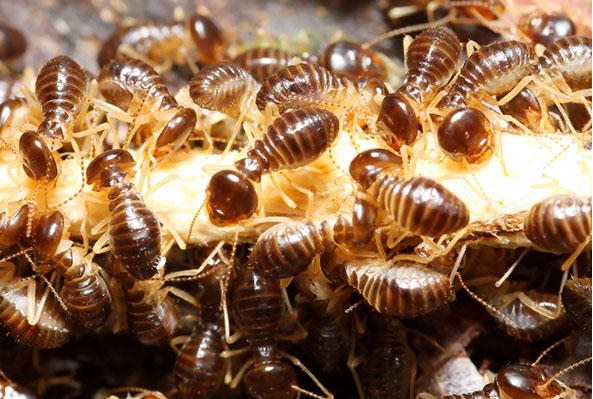 If there's one word guaranteed to strike fear into the hearts of homeowners, it is 'termites'. They are actually pretty common in Australia, because the climate is very dry and there are lots of wooden structures to feed on. Common or not, they are a real menace. As termites consume cellulose (found in wood and plants), they have the ability to eat through a home.
If you suspect that these bugs are in your home, you need to apply pest control strategies immediately. It can be tricky to know how to get rid of termites but there are lots of recommended methods. The best, by far, is to call a professional pest control service. In fact, this is the only guaranteed way to eliminate all termites in your property.
This guide to dealing with termites will help you find the right way to show these bugs the door.
Hire a Pest Expert
As already mentioned, this is the recommended course of action if you find evidence of pests in your home. Most treatments become active within hours, so they are able to stop termites from damaging structures almost immediately. The important thing is that pest control services do more than just treat the visible activity. They also set poison traps, which the termites carry back to the nest. This prevents recurrences and ensures that all insects are eliminated.
Try Termite Bombs
One of the most common 'DIY' methods is the termite bomb.
This is a basic chemical fogger.
You take a pressurised container filled with liquid pesticide and trigger the release mechanism. Then, you have to leave the house for as long as the manufacturer recommends (usually an hour or two). The fogger creates a kind of chemical mist which is instantly toxic for termites. They die immediately upon contact, but the problem is that bombs only treat bugs which are out and exposed (not behind walls).
Give Them Cardboard
If you're keen to avoid clouds of toxic chemicals, you could try a less invasive method. Placing stacks of wet cardboard close to the areas where termites are hiding serves as a kind of lure. The material contains cellulose and the insects use this for food, so they'll pick up on the scent and come out to investigate. If you come back to check the cardboard and there are termites feeding on it, you need to carefully remove the material and incinerate it.
Sprinkle Diatomaceous Earth
Diatomaceous earth is a veritable wonder product.
It is a soft, naturally occurring sedimentary rock. It also happens to be a highly effective pesticide. When termites meet the substance, their shells begin to dry out and they eventually die. It is widely available from gardening stores, very affordable, and it only needs sprinkling around affected areas. If possible, you should spread a thin layer around the foundation wall of the house to prevent repeat infestations.
Keep Your Home Dry
Termites need warmth, moisture, and plenty of wood to survive.
You can make your home a less hospitable environment for pests by eliminating as many of these things as possible. While you don't want to sacrifice your own comfort, you can prevent the buildup of moisture by staying on top of routine maintenance.
If a pipe leaks, attend to it immediately, even if the problems seems tiny.
Keep your yard tidy, don't grow shrubs right up against the house, and clear away garden debris on a regular basis.
How to Hire a Professional Pest Expert
It is easier than you think to hire a professional pest removal service.
There are some great companies in West Victoria and their home visits are very affordable. It isn't impossible to eliminate termite infestations without help, but it is tricky. It is hard to know whether you've neutralised the problem or just dealt with a tiny part of it. With the help of an expert, you don't have to worry about half measures. They won't leave until they're sure the issue is resolved.