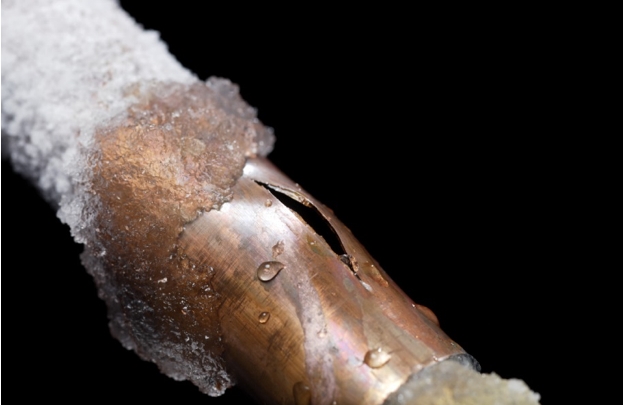 How to Get Your Plumbing Ready For the Colder Months
Winter can be a harsh way to start your morning, but usually that hot shower is enough to get you started. With that image fresh in your mind, imagine the shock on your body when all that hits your skin is icy cold water. I think we would all like to avoid that horror. So, to ensure you don't have the icy shock of a lifetime this winter then follow these simple tips to get your plumbing ready for the colder months.
1. Services aren't just for your car

A hot water system is one of those household machines that doesn't garner much of your attention, until it breaks. But like any other machine it does require regular servicing. So to prepare your plumbing for the colder months contact your local plumber for a hot water service and maintenance check.
Not only will this help identify problems ahead of time, it might well save you a bundle on those early morning or late night call-out fees. A qualified plumber will be able to check everything is in working order and keep it that way for the colder months.
2. Insulation above and below
When most people mention insulation, we think of the roof.
However, one way to protect your pipes and prepare your plumbing for the colder months is to insulate any exposed pipes under your house. It is important to check if your pipes are exposed to the cold temperatures before they enter your home.
If they are unprotected it can lead to frozen pipes.
Not only will this mean a cold shower but the maintenance costs won't be too friendly either. Insulating exposed pipes is a simple way to prepare your plumbing for winter and ensure warmth all season long. Not to mention the savings you'll make on your energy bill. Warm pipes mean warmer water faster, and less energy to get there.
3. Tap off during winter
One of the benefits of winter is that the lawn maintenance pretty much takes care of itself.
The grass doesn't grow as quickly and it certainly doesn't require constant watering. With that in mind, one way to prepare your plumbing for the colder months is to ensure the water supply is shut off to outside taps or faucets.
Allowing water to run to these unused sources in the colder months could cause them to freeze and it's not going to make any difference to your lawn. it could also mean built up pressure and before you know it, a burst pipe. Instead disconnect and drain any hoses. Shut off the supply of water to external taps and avoid a costly repair bill when the colder months disappear.
4. A warm start is the best for everyone

When we talk about a warm start, we're not talking about only you.
However, if you want to prepare your plumbing for winter, you'll need to consider even the inanimate among us. During the colder months, isolated pipes such as those under the sinks in your kitchen or bathroom can become cold. To prepare them and save energy in the time it takes to warm the water, leave the cupboard doors open underneath.
This will allow heat to generate around the pipes and ensure that it doesn't take 10 minutes for warm water to start. Additionally, you can leave a drip running to help avoid any frozen pipe situations. This preparation is particularly important if you live in a home where cold air circulates underneath your home.
Preparing your plumbing for the colder months can be as important as preparing yourself.
The consequences of an unprepared home can be much worse than a cold shower in the morning. Instead remember the tips and always check in with your pipes and make sure they are prepared for winter.