Why are older Aussies Downsizing on their Homes?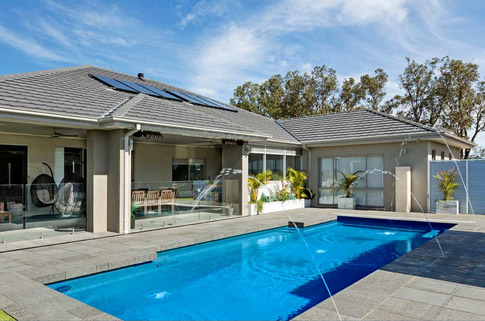 There are many reasons why many older Aussies are now deciding to reduce the size of their homes. A lot of it is due to finances and mortgages, and therefore a lot of removal companies are flat out because of the high demand for moving home, however a lot of it is also for an improved quality of living. Statistically, since last year's introduction of tax concessions for those over the age of sixty-five living in Australia, the rate of downsizers has seen a steady increase. It's been particularly popular amongst older couples whose children have flown the nest, who are still living in their family home with more rooms than they need. But why are Aussies so keen to downsize in 2019, and what are the benefits that come from doing it?
Money Making
A lot of the reason for Aussies deciding to downsize on their properties is because it'll not only help them to save money in the long run, but could actually help them to make money right now. Statistically, Australia's average home prices have increased by an enormous 42% over the last twenty-five years alone. Because of this, many Aussies over a certain age who have owned their family home for a lot of years find themselves sitting comfortably with a very healthy profit to be made on their asset. The price of a larger family home can lend itself very well to boosting up the old retirement fund.
Regardless of what the money will be spent on, whether it'll be a luxury trip away, a new flashy car, or a family get together to remember, or even just to add to the pension pot, there's no wonder that so many Aussies of a certain age are selling their oversized family homes and reaping the benefits.
Taking it Easy
After years of working and providing for their families, why shouldn't the older generation get to live it up by taking it easy in their latter years? Mature couples are often more than ready for the fuss-free living that downsizing the home can provide for them.
For starters, a smaller home requires A LOT less maintenance, and residential living can provide even less so. A lot of multi-residential homes have amazing on-site facilities such as gyms, pools, cinemas, libraries, dining areas, regular rooftop barbeques and even more. It's like being on a permanent vacation! A lot of these spaces also offer ready access to the most ideal of places, for example convenient restaurants, supermarkets, cafes, beauty spas and so much more.
As well as having all of these facilities on site, residential living is also highly connected to wider society offering easy access to hospitals, busses, schools and retail. What's not to love?
However, due to the age of many of the downsizers, removal specialists are in extremely high demand for their services, particularly high-quality establishments such as gold coast removals. Because it's a lot of the older generation in Australia who are downsizing, many of them require professional help with the heavy lifting and laborious moving process, and therefore removal specialists are flat out, which is great for business, but means you'll need to do your research and book their services well in advance.
Living Costs
Another plus to add to the stress-free process of downsizing, is that once they're all moved out, downsizers are likely to save money on their day to day living costs. The cost of blasting enough air con to keep a larger house comfortable throughout a scorching Australian summer can be astronomical, and chances are it's no longer necessary.
A neater apartment for older downsizers will not only save them money on their utility bills but will help them to reduce their carbon footprint without them even realising it. Not only is it good for the bank account, but it's good for the planet and the environment too. A win-win situation!
The Long-Awaited Holiday Home
When you reach a pensionable age and no longer have to go out to work, the key is inevitably to enjoy your free time as much as you possibly can. So many Australians dream of a holiday home by the beach that they can visit at their own free will, and by downsizing and selling a sizeable family home, this is suddenly achievable for older folk.
Downsizing has many, many benefits for Aussies of a certain age, but the top is quality of day-to-day living. After all, if you can improve your day to day life, why on earth shouldn't you?