Spicers Wraps Up a Stella Year With a Series of Awards
Written by

Auzzi Shopping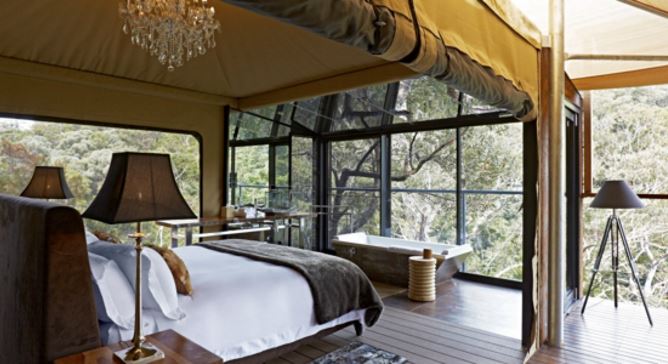 Spicers Retreats started 2015 with the opening of their newest New South Wales property, Spicers Sangoma Retreat, and has rounded off a busy year filled with new campaigns, products and property developments with Spicers Peak Lodge winning the 'Luxury Accommodation' award at the 2015 Queensland Tourism Awards in November.
This year Spicers Retreats has foraged even further into the realms of culinary excellence, with Spicers' Head Chefs working together to give guests unforgettable dining experiences, and bringing home a series of industry awards and accolades. Between the Spicers properties, four 'Chefs Hats', six 'Wine Glasses', seven Dimmi accolades and the 'Best Culinary Hotel Award', which was won by Spicers Peak Lodge at the 2015 World Boutique Hotel Awards, were awarded. Spicers also launched their 'Dine Unforgettable' campaign and the ultimate experience for foodies '7 hats in 7 days'.
David Assef, Managing Director for Spicers Retreats comments, 'Spicers Retreats is passionate about 'Destination Dining' – offering guests a culinary experience that is completely unique to the location. For us it is all about the perfect balance of place, produce and people and to be recognised by the industry is such an honour and a testament to the collaboration between our general managers, chefs, sommeliers, waiters and suppliers."
Whilst food was the focus for 2015, Spicers Retreats continued their commitment to offering guests their own unique brand of 'relaxed luxury' and always striving for excellence. Flying the flag for boutique properties and regional Australia, Spicers won a series of hotel awards as well as recognition from the traveller community.
Three Spicers properties won Australian TripAdvisor Traveller Choice Awards, including the number one spot in the 'Top Hotel for Service' awarded to Spicers Vineyards Estate, which was also in the top five for 'Top Luxury Hotel' and 'Top Small Hotel'. Spicers Clovelly was awarded the Certificate of Excellence for the fifth time and Spicers Sangoma ranked in the top ten B&Bs in Australia. Spicers Vineyards Estate also ranked second in New South Wales for Trivago's 2015 Australian Reputation Ranking, for hotels, with an aggregated score of 94.67.
Bringing recognition to the Scenic Rim region in South East Queensland, Spicers Hidden Vale won the HM award for Best Regional Property in Australia and Spicers Peak Lodge won the recent 'Luxury Accommodation' award at the Queensland Tourism Awards.
With already high occupancy rates growing steadily across the board over 2015, Spicers Retreats has been expanding existing properties, whilst retaining their boutique style offerings and service, and is in the process of developing new properties. Spicers Balfour Hotel, launched eight new suites in September this year, plans for expansion of Spicers Sangoma have been approved and progress has been made in the redevelopment of the Potts Point property which is set to open in early 2017.
David Assef, Managing Director of Spicers Retreats comments, "This has been a fantastic year for Spicers Retreats, with all members of every Spicers Retreats team working together to give guests unique and unforgettable experiences. We are thrilled to be able to expand our offerings next year to share our brand of 'relaxed luxury' with even more guests."
In 2016, Spicers new mountain bike experience, Hidden Peaks Trail will have its first season, the iconic Scenic Rim Trail will open for its third season and conservation projects will be developed further in partnership with the community and academic institutions.

Feature by Laura Prittie
About Spicers Retreats:
Founded in 2003 with Spicers Peak Lodge in the mountains of Queensland's Great Dividing Range, Spicers Retreats now boasts six award-winning destinations across South-East Queensland and one in the Hunter Valley in New South Wales.
Established by Graham and Jude Turner, co-founders of Flight Centre Pty Ltd, Spicers was born with a desire to share the unique Queensland experience. Each Spicers Retreat represents an escape into incredible landscapes, personalised service and attention to detail.
Every Spicers property is different, yet they all share a dedication to high quality accommodation and an authentic Australian style of hospitality. Spicers Retreats prides itself on its special brand of 'relaxed luxury' – where each property is an experience reflective of its particular location.
For more information, images or to book your Spicers experience visit: http://spicersretreats.com/