How To Score A Cheap Campervan Hire In Australia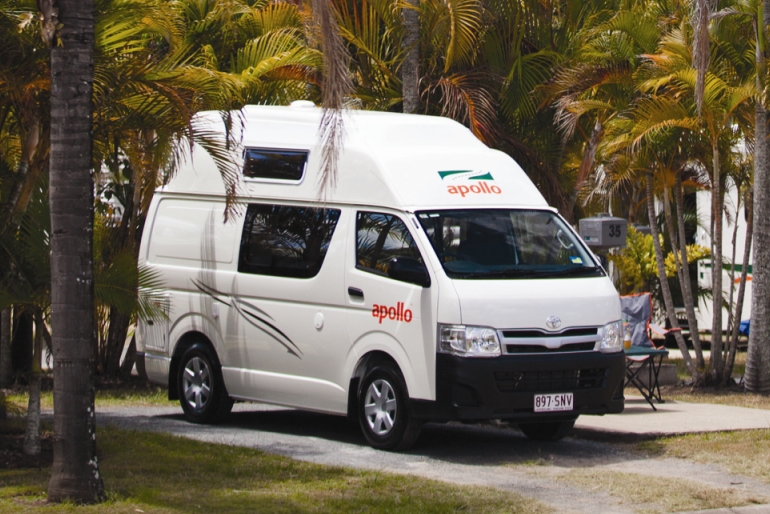 Travelling through Australia by campervan allows you to take in everything the country has to offer. Whether you're driving along the coastline, through rainforests, or the rugged outback, you'll encounter a variety of scenic landscapes and discover plenty of adventure as well. Maximise your road trip budget by securing a cheap campervan hire. With a smart strategy, you can score a comfortable campervan perfect for an Australian road trip. Plus, finding a deal on a campervan means you'll have more money in your pocket for adventures along the way. Follow these tips to find a campervan hire that fits into your budget.
1. Visit Australia During the Offseason
If you're willing to delay your road trip until winter, you might be able to snag a deal on your campervan hire. Australia's winter runs from May to August. During this time, temperatures are at their coolest, which deters many tourists from visiting. As a result, companies renting out campervans might offer a cheap campervan hire as an incentive to get you to visit when their inventory is high and rentals are low. Fortunately, thanks to a moderate year-round climate, winter in Australia isn't frigid. Temperatures are usually still mild enough to enjoy outdoor excursions, just with another layer on. So, consider visiting during the offseason to minimise the cost of your campervan.
2. Be Willing to Adjust Your Expectations.
You might imagine travelling through Australia in a top-of-the-line campervan hire, filled with plenty of amenities and modern features. However, keep in mind that a fully loaded campervan comes with a price tag to match, meaning your road trip will be more expensive. To cut down on costs, opt for a campervan that doesn't have as many features. Focus on those key features that you need to make your journey comfortable and safe. Any extras aren't entirely necessary, especially when you consider the cost associated with them.
3. Shorten Your Trip.
A longer road trip is going to cost you more than a short one. So, if the price tag for your campervan hire is a bit too high, adjust your schedule. Perhaps you opt for a week-long journey through parts of Australia rather than a multi-week adventure. The shorter the trip, the lower the price tag, so always be willing to make changes to your itinerary so that you can score a low-cost campervan hire.
4. Book Early
A last-minute campervan reservation is going to cost you. When you're short on time, prices for the campervan rental are inevitably going to be higher. By planning ahead, however, you can instantly reduce the cost of renting a campervan. So, while a spontaneous road trip through Australia might be fun, it will also be more expensive. Instead, plan your road trip at least several months -- if not more -- before you depart so that you can secure the best deal you can on a campervan hire.
5. Rent from a Campervan-Dense Region.
If you have flexibility in where you'll begin your travels, consider starting in a city that has plenty of campervan rentals. Better yet, choose an area that has several campervan hire companies, which allows you to shop around for the best deal. Get quotes on the campervan hire from each company, and compare them, considering the model, features, and year of each available campervan hire. This price shopping helps you find the best deal. Plus, if you're interested in negotiating, you can try to score a better deal by taking the quotes to different companies. If there's a surplus of campervans on their lot, they might be willing to make you a deal.
6. Read the Fine Print.
Make sure that you understand the price of the campervan hire before you sign on the dotted line and take the keys. Often, additional fees will apply to the daily or weekly rate that you're quoted. You might be responsible for insurance and gas. Some companies charge a fee for each additional driver. If you're not a native Aussie, you might be charged an additional daily fee as a foreign-licensed driver. Likewise, drivers under 21 years of age may also have to pay more. Other fees to look out for are toll road prepaid fees, one-way fees, and additional equipment, like a car seat or GPS. The bottom line is that you need to consider all fees when assessing quotes so that you can select the most budget-friendly campervan hire.
An Australian road trip just might fit in your budget if you can score a cheap campervan hire. With these tips, you can navigate the sometimes-confusing world of renting a campervan hire, allowing you to find one that suits your needs at a cost that you love. Flexibility is your biggest asset when shopping for a campervan hire deal. If you're willing to adjust your schedule, travel during the offseason, and cut down on amenities, you can discover a campervan hire at a reduced price.