New Business Necessities - How to Naturally Boost Productivity and Flexibility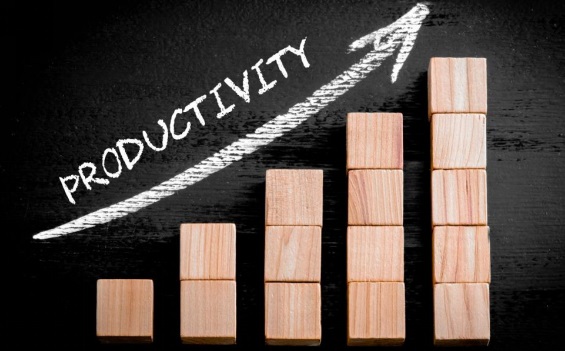 The modern office has made work easy, almost to the point of effortlessness. In previous incarnations, hiring top talent took weeks, projects became protracted campaigns, and professionals waited weeks for snail mail to deliver what current email programs deliver in minutes. The major advantage is that the office workspace has evolved to streamline many tasks making for a more productive day.
Add in that the modern office has made completing much work flexibly, and the Australian business landscape, much less the world, is on the verge of workplace nirvana. Whether adopting new technologies or new ways to work, professionals in this current economy have numerous opportunities flexibly work while boosting productivity. Furthermore, these opportunities to improve the workplace experience can be done effortlessly.
Let's take a closer look at all the ways in which you can maximise productivity and flexibility.
Workspace
While serviced offices have been around in Australia for some time, these offices have evolved to include alternative formats as well. The virtual office and the co-working space provide businesses with a dedicated address and phone number in some of the more prestigious neighbourhoods. Both formats allow businesses to move their office infrastructure into an online format.
Co-working spaces also present businesses with similar flexibility, but they allow businesses to share space with other professionals. While the office organisation might vary, the setups are similar. Servcorp co-working Australia exemplifies this modern office arrangement.
Both the virtual office and the co-working space offer professionals a lot of flexibility in terms of where work gets done, when it gets done, and how it gets completed. Professionals who need to travel frequently might find either office format amenable and cost-effective, especially the virtual office which requires no travel at all. This flexibility lends itself to increased productivity, especially during off business hours.
Business Hours
Another advantage of working in the modern office is taking command of your time. Today, many businesses find adopting a remote working plan or flex-time promotes productivity. These flexible schedules allow employees to work only when necessary or when there is actually a need, as opposed to working standard business hours.
Remote working plans require professionals only go to the office when necessary. Just in terms of the commute, employees save time travelling to and from work, and if working in Sydney, Melbourne or any other major Australian city, commuters save up to three hours a day not sitting in traffic. More importantly, because you set meeting times, you can set them during off-peak times almost guaranteeing employees are only at the office when necessary.
Flexitime has also been on the scene for a while, but today, flexitime has made it possible for professionals to be productive because they work when they are at work instead of the surfing the web, chatting online or consumed with any number of tasks. Furthermore, professionals who need office space, but do not necessarily want to be tied up in afternoon traffic, can essentially work during off hours.  In essence, by regaining control over their own work schedule, professionals and businesses have flexibility over scheduling and can schedule to promote productivity.
Using Flexibility As A Tool For Productivity
One of the major benefits in office technologies is that they have made it possible for businesses and their employees to work from home, work remotely or work in other parts of the country all while remaining productive. These formats have also made it possible for businesses to extend hours and have made it possible for professionals to work during off-peak times. For industry as a whole, this flexibility has transformed not only business in Australia but has also made connecting to global business the next natural progression.