Jurgen Klopp's awesome hair transplant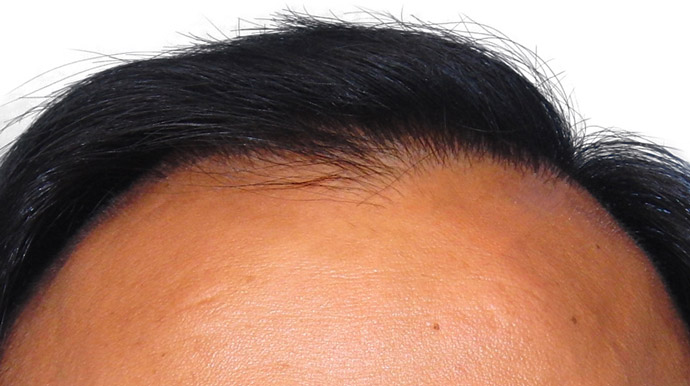 Many men who are in the public eye worry when they start to lose their hair. Balding in men is very common and nothing can be done to stop the inevitable from happening if you have been unlucky enough to have inherited the gene that causes it.
Most men feel embarrassed when their hair starts to thin out and their hairline starts to recede. The process can start when a man is still young, and in some cases, it can happen very quickly.
All sorts of solutions have been suggested and marketed to combat hair loss. These different methods have varying degrees of success. Some men even try to rearrange and comb their hair in a particular way to cover up the bald spots or areas where hair has become noticeably thin.
For celebrities and athletes this is not really a viable solution to the problem. Being well-known has a cost to it, namely that the public is watching you they are and noticing any physical changes in your appearance.


Jurgen Klopp's hair transplant
Jurgen Klopp is a well-known German soccer player who today is a manager of Liverpool soccer club. He has admitted to having had a hair transplant procedure done to restore his hairline which was receding.
The results were excellent although some in the media are now speculating that he may need more transplants in the future as some thinning is apparently starting to become visible in other parts of his head.
Jurgen had his hair transplant surgery done in a clinic in Germany. It is possible that more transplant procedures may be necessary as other soccer stars and media stars have discovered.
Hair transplant surgery does not stop the balding process from happening, but it does work to replace what is lost by transplanting hair follicles from areas where hair is dense to areas where hair is thin or lost.
Other football players such as Michael Grey and Anthony Stokes have also had hair transplants done to replace lost hair follicles.
Most of these men have the Follicular Extraction Unit procedure done in which individual follicles are taken and grafts are made in the region where it is needed.


Hair transplant surgery options
The most popular hair transplant procedure that most men choose to have done today is the Follicular Unit Extraction or FUE technique. The other technique is the FUT or Follicular Unit Transplantation procedure.
There are pros and cons to each one of these methods. In each case, hair is removed but the way that it is removed differs.
Specialists at hair transplant clinics can advise men on these methods and can provide a recommendation for what will work best in their particular situation.
There are many hair loss clinics found in Europe, they are not limited to Germany. In fact, there is a large industry of hair transplant clinics that are found in Turkey, which has a booming medical tourism industry.
Several clinics like the Vera Clinic in Istanbul offer hair transplant surgeries including the FUE technique.