How to build the essential DIY toolbox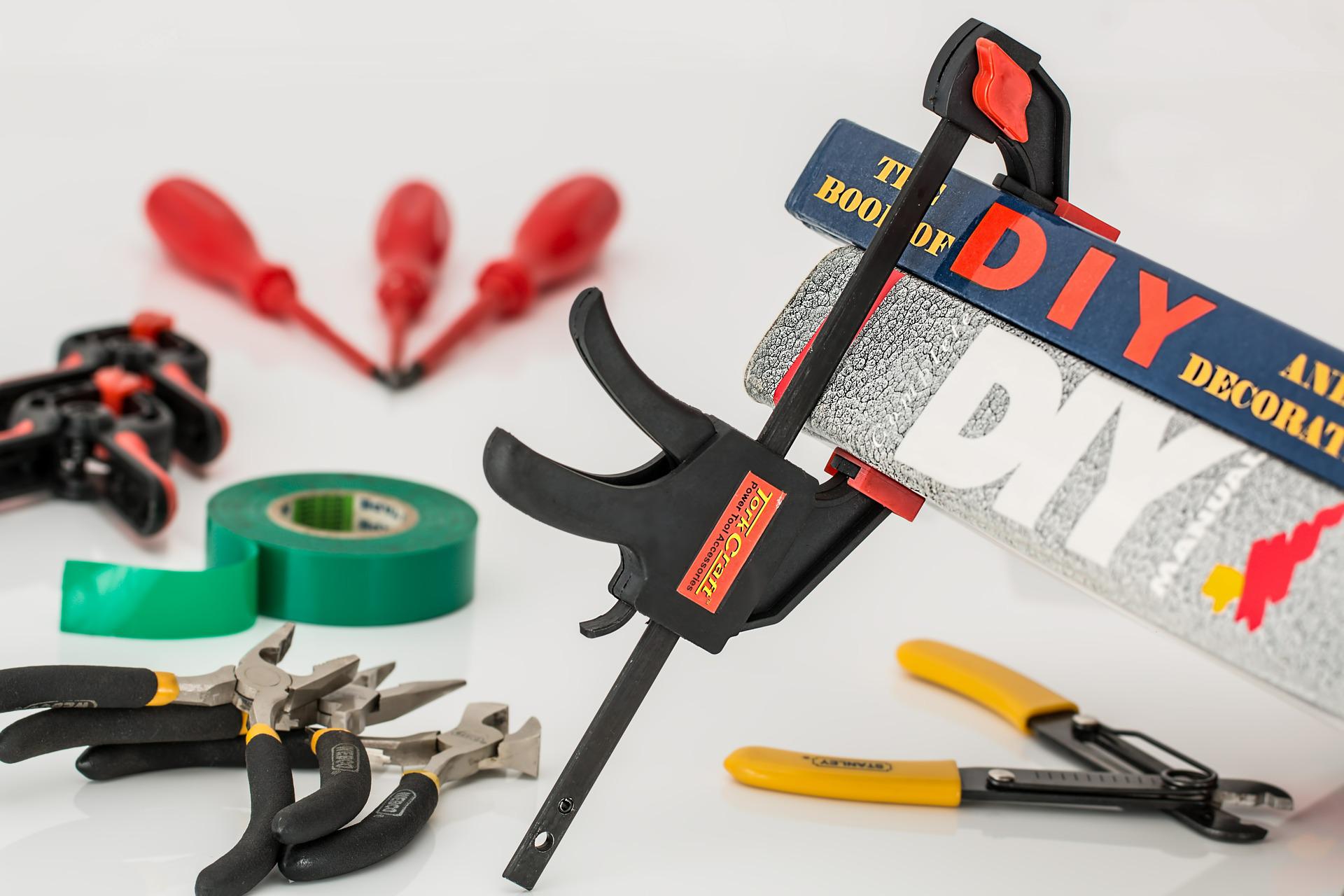 Australians' love affair with renovation is well-known. Recently ranked as the seventh-highest property-obsessed nation in the world, if we're not spending hours viewing property online, we're watching renovation shows on the television. The home renovations sector in Australia even enjoyed its busiest quarter in 14 years at the end of 2018.
When it comes to completing your own home renovations or just doing some simple DIY, having a well-stocked toolbox is essential to any home. Whether you need to hang up a picture, assemble furniture or fix a leaking tap, you'll need to make sure you've got the right tools for the job. Here's what you need to put together a basic toolbox for all those quick fixes and small DIY tasks.
Before you start building your toolbox, it's worth remembering to buy quality tools and invest in a trusted brand. Build your set as you go and don't worry about getting all the different tools at once.
Hammer
Of all the tools you'll add to your toolbox, the hammer is perhaps the one that will be used the most. There are many kinds of hammers to choose from and with many different uses. To pull out nails or to hammer them, opt for a claw hammer. For DIY jobs that require a little more power than a claw hammer, such as striking chisels, it's worth investing in a ball-peen hammer.
Screwdriver
From sockets to doorknobs and furniture, screws hold many things in your home together. If you want to fix any of these things, you'll need to keep a screwdriver close to hand in order to remove the screws. Add a flat-head screwdriver and a Philips screwdriver with a cross head to your toolbox, so you're able to deal with different types of screws. There are also screwdrivers with interchangeable heads if you want to save space.
Pliers
Pliers are a handy tool to have in your kit. Use them to grip pretty much anything or cut through wiring.
Adjustable wrench
An essential tool to tighten and loosen nuts and bolts, an adjustable wrench has an easy-to-alter 'jaw' to use on different-sized nuts. An adjustable wrench can be used for plumbing jobs or when putting together some self-assembly furniture.
Tape measure
When it comes to completing a DIY job well, using a tape measure to make sure all your measurements are accurate is a must. You'll need a locking and retracting tape measure, which is sturdy, durable and easy to use with one hand.
Hand saw
You won't need to worry about taking out your power tools when you need to cut through timber with a hand saw in your kit. Designed to tackle a wide range of joinery projects, you can choose your hand saw dependent on how many teeth it has per inch (TPI) and whether you want a rough cut or smooth, clean cut.
Now you've got all your basic tools covered, remember that you'll also have to know how to use them safely. So, as you continue to build your essential toolbox, build your DIY skills as well.
https://pixabay.com/photos/diy-do-it-yourself-repairs-617763/
Image by: Stevepb Pixabay