7 Tips for Preparing a New Block for Your Home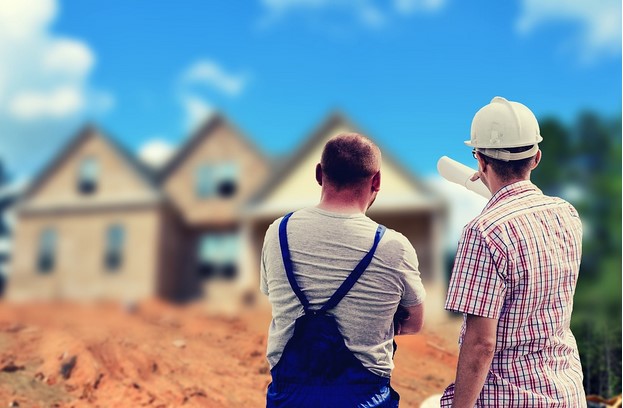 When you begin surveying potential locations for your new home, the factors that you'll consider usually revolve around your lifestyle and varies from person to person. More often than not, they include; proximity to work, recreational areas like parks, shops, access to transport facilities, and schools.
The factors listed above should enable you to narrow down your home location to a specific area or region. When you settle on a site for your new home, you will need to do the following in preparation for a new block on your property.


Finance
The first thing you should do when building a new house is to know your budget. Keep in mind that you need to factor in additional costs to your budgets such as taxes, fees, duties, conveyancing, surveying and the likes.
Next, you should speak to a Mortgage Broker concerning the ideal type of loan for your needs and then proceed to obtain a pre-approval during the budgeting stage to make things easier when you find your land.



Land
Now that you are done with the initial budgeting stage, if you have not settled on land yet, there are a few factors that influence land value, construction costs, and when you can begin construction.
The cheapest lot is not always the most cost-effective; lots are often cheap due to factors like irregular size, proximity to major roads, public transport and the like.
Keep in mind that until your new lot is titled, you cannot commence construction on your new home.


Documentation
For development to begin on your lot, you will need to fulfil all the requirements and acquire all the necessary documents including council and or city approval, signed building contract, and home design.
Your builder should include your home design, inclusions, upgrades, final site costs and necessary details into a building contract.
It is crucial for you to go through your final contract plans and the written contract to ensure that you understand what it entails and it only includes what you want.


Site Preparation
Depending on the nature of your lot, additional steps can be undertaken prior to the beginning of construction; soil tests may be conducted, site clearing and approvals may be required for tree removal and levelling must be carried out where necessary.
After going through these necessary processes, your builder will facilitate all external approvals such as obtaining building permits, final site preparation and then formalise unconditional finance approval for your project with your lender.
It is at this point that your allocated building supervisor will make contact with you; they will serve as your primary point of contact throughout the construction process.


Building Construction
After the site preparation process is completed, construction can begin, and it's broken down into multiple stages; including but not limited to slab, frame, lockup, fixing, and finally project completion.
The slab stage is when the foundation for your home gets laid; framing involves the installation of external and internal support structures, walls, conduits for plumbing and electrical, roof frames and everything else.
Lockup is when your home is about 80% complete, and you can start locking it up due to the fact that doors and windows will be installed at this point.


Practical Completion Inspection
Once the construction of your building gets completed, your builder should schedule a practical completion inspection with you.
This is the penultimate inspection and the last with your builder where you get to sign off on things and voice your concerns concerning work is done.



Handover
After the completion of your project, and the subsequent handover, you should schedule a new building inspection that will include thermal imaging and pest inspection.
For those of us undertaking construction projects in or around Newcastle, if there are any existing buildings on your property you will need to schedule a building and pest inspection with a
locally owned building inspection service
. You need to do this to ensure the safety and usefulness of these existing buildings.
It is a big undertaking building your own home and there are many hoops you have to jump through but ones that will often lead you to the home of your dreams.  
Image
Pixabay
License CCO