Sydney Welcomes New Airline Services from Qantas and American Airlines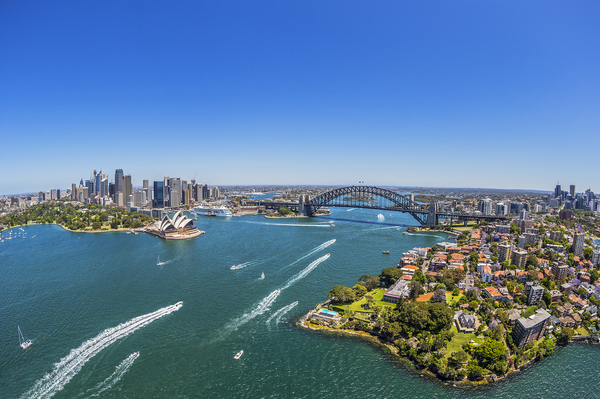 Sydney and NSW will receive a significant tourism boost from thousands of visitors from the US, as Qantas and American Airlines today launched their partnership at Sydney Airport.
Minister for Trade, Tourism and Major Events Stuart Ayres said the new services will further position Sydney and NSW as an attractive and accessible travel destination for visitors.
"We are delighted to welcome the new Qantas Sydney – San Francisco route today, and from tomorrow the American Airlines Sydney – Los Angeles route, providing even more visitors from the US with the opportunity to experience Australia's number one tourism and events State," Mr Ayres said.
"In the year ended September 2015, NSW received 341,500 overnight visitors from the United States who spent $581 million in NSW.
"These outstanding figures demonstrate the positive influence of the work Destination NSW is doing through its airline partnerships in the US and we look forward to continuing our strong relationship with Qantas and to working in partnership with American Airlines."
Destination NSW Chief Executive Officer Sandra Chipchase said the expanded partnership between Qantas and American Airlines will provide more choice and convenience for visitors travelling to Sydney from the US and offer visitors easier connectivity to fly from Los Angeles and San Francisco to Sydney.
"Our current three year partnership with Qantas is the largest ever entered into by a State Government," Ms Chipchase said.
"The marketing and campaign activities that Destination NSW and Qantas deliver in partnership continue to generate remarkable results for the NSW visitor economy. In the 2013-14 and 2014-15 financial years, these activities delivered an estimated increase in overnight visitor expenditure to NSW of over $78 million."
"We are confident that these new airline services to Sydney will help to increase tourism to NSW and we welcome the opportunity to further showcase our beautiful city, world-class events and surrounding NSW regions to visitors from the US."
Qantas will also increase its six weekly Sydney-Dallas service to seven times a week from April 2016.