Green Casino Resorts a Real Possibility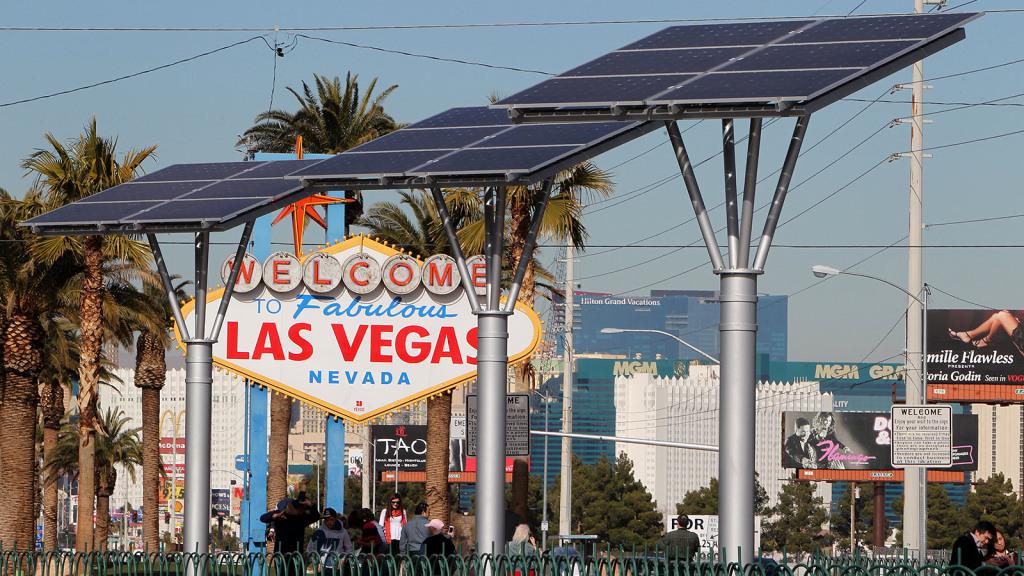 The Las Vegas Strip is thought to be the brightest spot on Earth, with the mesmerizing lights there visible from outer space. Without a doubt, Vegas is one of the most entertaining places on the planet, as well as the most lit. These venues are open 24/7, no break, and all the lights stay on nonstop. The last thing you would think to call a casino resort is "environmentally-friendly". However, the last few years have brought a series of changes to this department. Namely, some casinos have started to become more eco-aware and their corporate policies are now different from what they were a decade ago.
Australia is one of the most advanced countries when it comes to green resorts. Major hotel and casino resorts in Australia have made their Environment Policy public to make it easier for guests to make sustainable choices when deciding on a resort. Pursuing sustainable energy, encouraging recycling and implementing water conservation initiatives are part of the major resorts goal to reduce their environmental impacts. With Australia as a role model, several casino resorts in the US and across the globe are looking to cut their carbon footprint in 2020. Recycling solutions and the use of environmentally-friendly lights are just a few of the actions that have been implemented recently.
In this article, we take a look at some of the measures a casino resort can take to become more Eco-Friendly and we found some really good examples of responsible casino operators. With this said, even the greenest casino resorts in Australia, will never be as green as the online alternative on platforms like Australia-Casino but the environmental policy implementations by the resorts will allow us to enjoy them without leaving heavy footprints on the environment behind us!


1. Donate Unused Toiletries
Together with a non-profit organization, Caesars Casino has set up a remarkable donation campaign one decade ago. They managed to donate more than 2,3 million soap bars to people in more than one hundred countries across the globe. The process is simple, yet extremely useful and smart. When the casino resort and hotel guests do not finish or use their toiletries, the casino can collect them and send them to countries where they are needed. Needless to say, the sorting needs to be accurate and thorough. More casino resorts could follow the lead in the upcoming years.


2. Reuse Linen & Cut Down On Plastics
Many resorts have started to implement a more sustainable approach across their operations but there is still a lot that can be done. Hotel guests are today asked to reuse their towels but a eco-friendly resort can do more. For example, casino linen that is no longer in use can be donated to the Nevada Society for the Prevention of Cruelty to Animals for land casinos located in Las Vegas and the state of Nevada.
One of the simplest, yet most effective solutions is to ban the use of plastic products among players and casino employees. The measure refers to single-use cups, plastic straws, cutlery used by takeout services and other plasticware and the introduction of new packaging solutions corresponding to reusable or compostable options.
The MG Casino in China has successfully gotten rid of close to 900,000 plastic straws and close to half a million takeout plastic boxes a year, and they are setting an excellent example for other land casinos throughout the world. Universal Studios Singapore together with the S.E.A. Aquarium has already reduced 1.2 tonnes of plastic waste that used to reach landfills.


3. Cut Electricity Bills
While you might be used to brick-and-mortar casinos not using windows precisely to keep you, as a player, from knowing what time it is time so you can keep playing, there are also venues that decided to install skylights and start making full use of the natural light that comes from the sun. It's not only healthier for guests and employees, but it also helps them cut their electricity bills by half while cutting the carbon footprint. One of the main criticisms against the casino resorts in Vegas is the heavy use of electricity. Most casino resorts have done a tremendous amount of work in finding smart solutions to their electrical needs. A simple, but important step was to change regular light bulbs with LED bulbs. This saves precious energy that can be used to power tens of thousands of households throughout an entire year. The investment in solar panels on the MGM casino resorts rooftops is already on its way and will supply up to 90% of their needs according to their estimations.


4. Cut Down On Food Waste & Use Local Sources
A casino can also significantly improve its impact on the environment by cutting their food waste. MGM Resorts is a leader when it comes to food recycling and donates to food banks. Besides the top games and entertainment, most casino resorts are known for their amazing restaurants with international chefs and spectacular cuisine options that guests love to try. Starting from here, the same casinos can embrace a more environmentally-friendly policy by replacing imported ingredients with local produce and cutting the food waste in their kitchens. The use of on-site recycling points is also an excellent idea that should help limit waste.


5. Electrical Car Park
A new trend in Vegas we hope will spread across the globe is the establishment of free parking spots for electric vehicles in order to encourage guests to drive their electric cars whenever they feel like engaging in a fun night out at the casino.
For more information about the Crown Resorts, Environmental Sustainability Policy click here.