Youi Insurance Discount Offer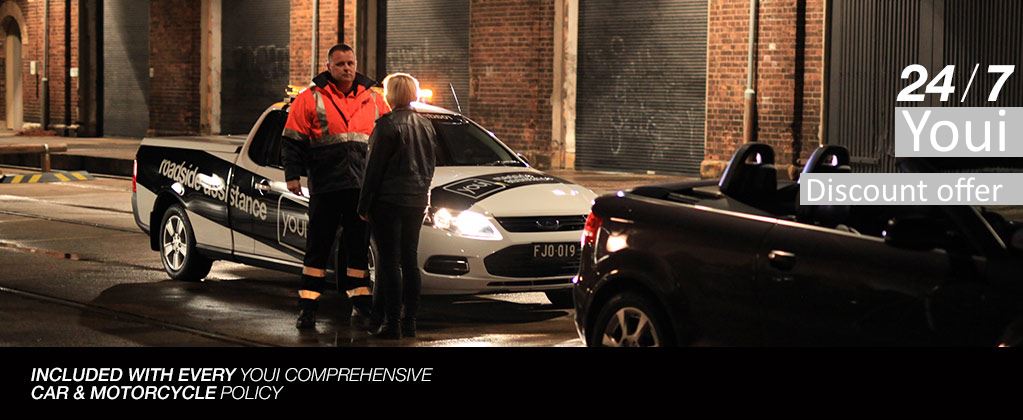 ​
About Youi

There are plenty of options when it comes to buying insurance so what makes Youi stand out? For us it's the human touch, the magic that happens when real people talk to real people. Our success lies in our shared passion which is all about delivering awesome service and putting you at the heart of what we do. So whether you're calling for a quote, to update your policy or to make a claim you'll get to speak to an advisor straight away and they'll be there for you every step of the way.
Find out more
Special Offer

Up to 20% Discount OFF Home-Contents Insurance
Purchase a Car Insurance Policy and receive Up to 20% OFF your Home-Contents Insurance policy
Customer Service
Our people share a passion for delivering awesome service - something special that happens when real people deal with real people. When someone goes that extra mile to help you and leaves you 'wowed' with the service you've received. This is our aim each and every time we talk to you and we're thrilled to have won the following customer service awards for our efforts.
Let's Socialise





Auzzi is a Verified PayPal Merchant




Auzzi by RogersDigital.com is a verified business merchant at PayPal.com. Customers receive the PayPal buyer protection coverage that applies to commercial accounts.

Auzzi is a Sydney based division of Auzzi.com.au by RogersDigital.com ABN 59 596 763 611, the producers of Businesses.com.au

Auzzi Traveller is another RogersDigital.com division in conjunction with Businesses.com.au and WhatsOnAustralia.com

We can be reached at GroupTravel@gmail.com or Contact@RogersDigital.com or Contact at Businesses.com.au



Address

Suite F, Level 1

Octagon Building

110 George Street

Parramatta NSW 2150
Australia

Phone - 0498 136 869
Email - contact@rogersdigital.com