Braving the Blue Mountains - A Survival Guide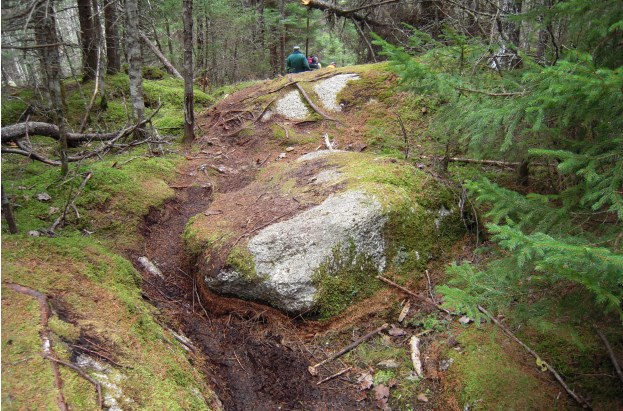 If you're planning to go hiking or camping to the Blue Mountains during winter, there is definitely a need to do a little planning. This will ensure you are able to enjoy the experience and avoid finding yourself stuck and needing help. So, to make sure you have the suitable equipment, experience and ability to tackle what you have planned on your itinerary, here are some things to consider before you embark on your adventure.


Backpacks
Backpacks aren't just for gap year students. All walkers need a good, high-quality backpack with a hip belt so that your mid back isn't taking all the strain, and you're not weighing down one shoulder. It needs to be large enough to carry your gear, food and water without discomfort, but be careful not to overload it and exhaust or strain yourself.


Torches
You don't want to be stuck out in the bush at night without a torch, or more specifically, without a good torch that will work properly for you in a range of conditions. Fenix torches are some of the most reliable torches and are rechargeable, so you don't need to worry about lugging around extra batteries or counting on being able to find the right ones at a shop.
Electric lanterns also come in handy at night for a range of reasons, including reading, cooking and taking trips to the bathroom. You might also want to invest in a headlamp if you are planning on doing some canyon exploring or cave diving.


Boots
Don't wear your old thongs on a bush walk. If you're planning on doing a lot of hiking it's a good idea to invest in a pair of comfortable, well-fitted boots with a strong sole and high ankle coverage to protect against leeches and snakes.
Remember to wear thick socks when you try them on, which might mean you go for a size bigger than normal. You're going to need thick, woolly socks in the Blue Mountains. If you're not planning on doing rigorous hikes, then sneakers or converse shoes will be fine, but if you can afford a pair of quality boots it will make your life that much easier and your trip that much more enjoyable.


Bushwalking Clothes
You don't need to go and spend a fortune at high end adventure gear shops before taking a trip to the mountains, but it is important to think about the clothes you are taking. A lot of bushwalkers enjoy walking in light weight, wicking or quick-drying clothes. Layering is the most important thing when heading into the mountains. Make sure you have a raincoat, a warm woolly jumper, thick socks, and a winter/ski jacket for when the cold really sets in. It's also a good idea to take a wide brim cricket hat or Akubra and sunglasses.
Stay on top of weather reports and pack appropriately for what you might need. It's a good idea to take some extra clothing in your backpack in case you get wet or dirty. With that said, try your best to avoid heavy, bulky items that will fill your backpack and weigh you down. Also take some plastic bags with you for wet clothes to try and avoid soaking your entire backpack when you put away your dirty, wet clothes.
Don't forget a first aid kit and a map. You might not be able to get phone reception when you are in the middle of a hike, so having a good old fashioned paper map will make sure you know where you're going and how to get home. Get sorted, make sure you're prepared and enjoy your foray into the Blue Mountains.