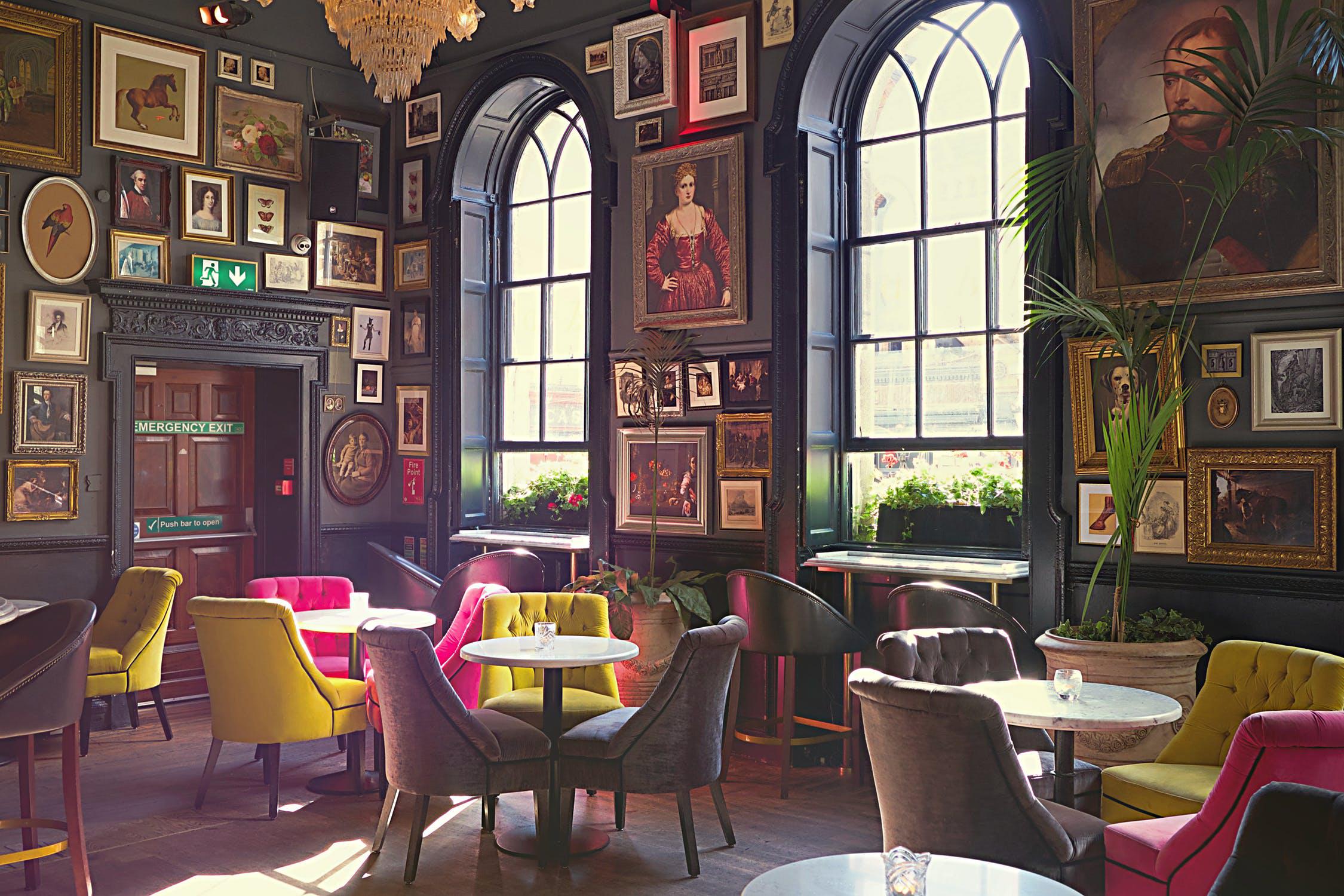 Whether you are on vacation or are a resident, you need to try out some of the top places to dine out in Australia. Of course, you can always check out Chatswood restaurants, but there is a lot more to explore in the continent.
There is absolutely no reason why you restrict yourself to certain locations and food types, as you will be missing out on a lot. If you want to satiate your taste buds, then this article will aim to highlight the top places you should dine out in Australia. Without further ado, let's take a look at places you need to visit to have an excellent meal or two.
Visit Attica for Australian Cuisine Trends
Thanks to his playful yet sophisticated menus, Ben Shewry has put Attica on the map for meals using fresh local produce and unique native ingredients. If you choose to visit Attica, you will get a chance to gain great insight into the Australian cuisine trends. Do keep in mind though, you will have to book well in advance to ensure you are not left out to dry.
Enjoy Mango Treats in Queensland
During the summer season in Australia, there is no better way to enjoy the season than by enjoying the various mango treats available throughout the state of Queensland. In fact, mangoes have become synonymous with Queensland, since they are grown there in huge quantities.
If and when you visit Queensland, you should definitely check out the various mango dishes, like those offered by Frosty Mango. If you want to enjoy mangoes the Australian way, then feel free to get a fresh bunch at the local market, and have them the traditional and messy way.
Dine at the Best Australian Restaurant, Quay
Due to Peter Gilmore's fantastic dishes, which are delicately balanced, by the way, Quay has cemented itself as the best Australian restaurant ever. The restaurant has won more awards than any other Australian restaurant, and it held its place in on the World's 50 Best Restaurants list for five years. Additionally, it also held its place in the Best Restaurant in Australia for three years.
Quay is located on the Sydney Harbor waterfront, which means you will get an amazing view of the Harbor Bridge and the Sydney Opera House while you have a phenomenal Australian dining experience, unlike anything you have experienced before.
Have Australia's Best Pizza at 400 Gradi
Melbourne's inner city of Carlton represents the rich history of Italian immigration. It is exactly in this locality that Australia's love for coffee took roots. Today, the area more popularly known as Little Italy has some of the finest Italian-Australian restaurants, out of which 400 Gradi is the absolute best.
400 Gradi is owned by Johnny Di Francesco, who is credited as the best pizza maker in the world. He is renowned for being the first Australian to be recognized by the Naples Pizza Association. The restaurant is the perfect example of how the Australian and Italian cuisine fusion should be done right. If you find yourself at 400 Gradi, make sure you order the Margherita pizza. The simple tomato and cheese pizza is the same pizza the owner showcased to become the world's best pizza maker. Rest assured, it will be worth your time and money, and that is a fact!
Indulge in the Western Australia Gourmet Escape
The Western Australia Gourmet Escape is a celebration of the Australian fine dining and surf culture, and it is here where the two collide. Every year, a remarkable roster of international chefs makes their way to the world's exclusive wine region with surf beaches. The amazing seafood and Australian wines of the region will blow you away, metaphorically speaking of course.
If you had to pick one place to visit to have a memorable meal, you should check out the Elephant Beach Café. Tony Howell, the chef, uses the local seawater to boil his prawns and brine his meat, something that will keep you coming back for more. Just make sure you visit the Elephant Beach Café during The Western Australia Gourmet Escape, and you will see why so many celebrity chefs sing praises of the foodie event.
Have the Best Meat Pie at Melbourne Cricket Ground
Melbourne is obsessed with sport, and there is no doubt about that. But if you want to understand this obsession, you should start with the game of Australian football, also referred to as AFL (Australian Football League). Join the thousands of fans at the Melbourne Cricket Ground, but do not forget to try out the traditional snack of choice, a meat pie with tomato sauce. It does not get any Australian than this.
Make sure you get a piping hot meat pie and scream your heart out with Australian football fans cheering for their favorite teams.
Taste Thai Food at Nahm
David Thompson's love for Thai food led to the creation of Nahm in London. What is interesting about the restaurant was the fact that it was the world's first Thai restaurant to receive a Michelin star. In 2010, Thompson opened another Nahm, but this time in Bangkok, and this time it was awarded the best restaurant in Asia's hands down for two years straight!
Seeing Australia's immense love for Asian cuisine, Thompson started a new venture, Long Chim, which is located in Perth. So if you want to get your fix of Thai food, then this is the place to be. You can rest easy knowing you are dining at a restaurant belonging to an individual that elevated Thai cuisine to new heights. Also, you will finally understand the hype surrounding his food and why it is appreciated by foodies around the globe.
Conclusion
A lot of people do not know Australia has an exciting food culture that is evolving constantly. International dishes are adapted and reimagined by the local cuisine, giving you the opportunity to try unique flavors, all the while enjoying the beautiful views. In Australia, you will find everything from Asian street food to world-class restaurants, some of which are run by celebrity chefs. So if you were not aware of some top places to dine out, the restaurants and venues mentioned above will meet and exceed your expectations.
Of course, there are several other places that have not been mentioned in the blog, but the ones mentioned above are just to get you started. Once you give these places a try, you will come across several others by doing your homework online or by asking around. But there is no denying, the fact once you try Australian food there is no going back.