Written by News Feature Team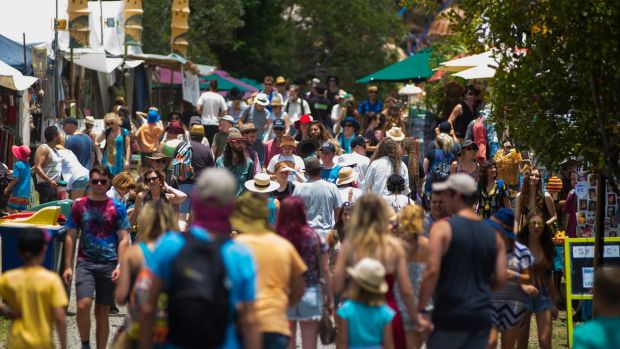 A good festival offers an experience that is hard to beat, and while many people are big fans, things can get a little bit more complicated when looking for family friendly festivals. Most festivals whether music, artistic, or free expression in nature, tend to be very much focused towards full-fledged adults, meaning they are often not the most kid friendly type of events, however there are several Australian festivals that are in fact quite kid friendly. So take a look at this list, take care of your motorhome hire and then set off for one of these five festivals that provides appropriate fun for the entire family!
The Woodford Folk Festival
Held in December or January, this well-known and iconic six day festival gets high marks on the list because they specifically set up an entire Children's Festival to make sure the kids have plenty to do, as well! The Children's Festival has a great schedule that looks at crafts, circus performances, parades, workshops, and more to keep their interest and excitement while the parents can participate or enjoy the folk music, crafts, or whatever catches their attention.
This makes this festival a top notch choice when it comes to being kid-friendly.
The Lost Paradise Festival
Also taking place in the December/January time frame, this festival takes place in the Glenworth Valley of New South Wales and is all about bringing the joy of nature and the forest and river life to the entire family. There's even a "Kids Paradise" area that has professional artists and supervision to provide a wide variety of activities from jumping bouncy castles to face painting to children's workshops.
There is even a "Parent-free party time" scheduled so parents know exactly when they can get away for a bit while everyone is still being watched, entertained, and taken care of. Great choice for a family festival.
Fairgrounds Festival
Taking place in Berry of New South Wales, during this festival there is plenty of music, a strong emphasis on delicious food, and a kids' area to give them plenty of activities tailored to them since for many young ones the idea of concert jumping just isn't going to be as much fun as it is for the older festival attendees.
These aren't just ordinary activities, either. There's a maze made entirely from hay bales, special story times, and even star gazing to check out the night sky. Add in small dedicated food stalls that are loaded with delicious healthy treats and the Fairgrounds Festival is another clear winner when it comes to Aussies family festivals.
Awesome Festival
Festivals can't get much more kid friendly than being created just for kids. The Awesome festival take place over 18 days and brings art to life focusing on helping children really dive into art and get an appreciation of their creative pursuits. This festival is put on by the Perth Cultural Centre in conjunction with some other local venues every October.
Falls Festival, Marion Bay
The Falls Festival in Tasmania is a summer festival that is considered the most family friendly of all the Falls' music festivals, there is a small and relaxed feel here that is far different than the others on the circuit. There's even a family only campground a mere few minutes' walk from the beach and plenty of programmes and art projects for the young and young at heart. Kids 12 and under even get in for free.