Vacations help us relax and let out steam. We all need that, especially when we feel "trapped" in the 4 corners of the office 8-hours a day, 5-days a week. One way of getting to the destinations we want to go is by hiring an RV motorhome rental.
However, not knowing the basics of self-drive holidays could lead to a disastrous trip. That's why we came up with a guide that would help you pick the right vehicle for your road trip.
Usually, campervans that can accommodate two adults and a child could cost a minimum of $200 to $300 per day, depending on the season, vehicle specification and availability. At this price range, your campervan should include a burner gas stove, microwave oven, refrigerator and AC system.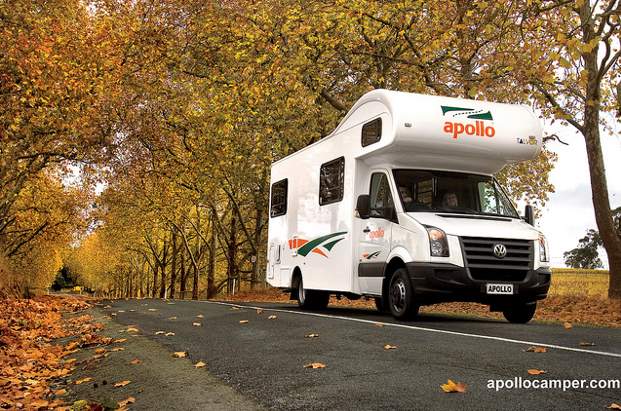 If you're bringing pets with you, this would also affect your daily rental rate. It's advisable to call your chosen motorhome rental company in advance to inquire about their regulations on bringing pets into the campervan, how many pets you can bring with you, etc.
You might also want to check for additional features like TV set, CD / MP3 player, AM / FM radio, built-in toilet or a queen-size bed. Of course, these features would also amp up the price. Additional features could amp the price of the motorhomes to $400 and up!
Add to that, always look for motorhome essentials when you pick your hired campervan like cutlery, pots and pans. At around $200, your choice motorhome should at least have these essentials along with the basic features - beddings, tuck-and-fold dinner table, kitchen and seats.
Now, these are just rough estimates and there are also other ways on how you can get a ballpark figure before you shell-out money for a motorhome rental. If your family or friends have gone on a self-drive holiday, you can also ask them about the pricing of the motorhome they hired. Or, you can check comparison websites to get updated pricing of motorhome rental companies you want to check.
Most campervans in Australia maintain a
website
where self-drive travellers can check the current prices of the motorhomes. Just keep in mind that these prices change depending on the circumstances mentioned earlier.
Also, keep in mind that actual prices may vary depending on the vehicle features you have in mind. The best thing to remember is simply go with your needs for that memorable holiday, rather than fussing over additional campervan features, you can do without.