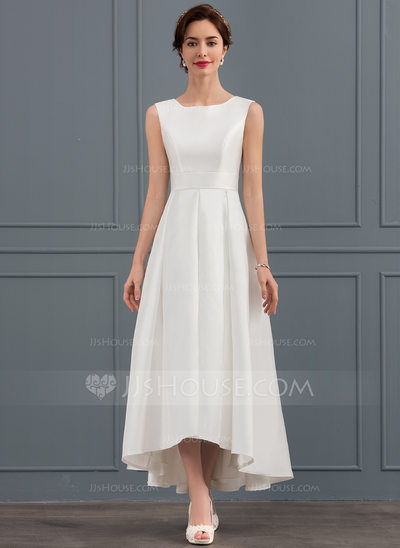 A wedding is one of the significant life events that every man and her woman are keen on. It is one of those celebrations that are filled with subtle yet sweet nuances that can never be explained with mere words. Fraught with much meaning, one's wedding is rightly awaited with much joy, excitement, and anticipation. A marriage is a culmination of all the dreams, hopes, and aspirations that a committed couple shares. As such, wedding occasions are carefully planned, its particulars carefully meted out in the scrutiny of the attendant details.


For a woman, one of the most significant tasks in the preparations attendant to the wedding is the selection of the wedding gown. It is a task that is rightly considered second only to choosing the man with whom she will spend her life with. And rightly so! Since the wedding gown is associated with the day she is officially going to be forever attached to her man, any woman would, therefore, wish it to be as much as memorable as can be.


How then should a woman go about the task of choosing her wedding gown? There are many factors in selecting the right wedding gown. The following are important considerations to take for you to make a good choice:
1) The first step is to be knowledgeable about wedding gowns itself
A significant amount of time before your wedding should be spent on researching current fashion trends in bridal gowns and dresses. There many bridal magazines available that can give you an idea on this subject. The web is also full of sites that mainly focus on wedding gowns. If you want to have a wedding on the beach, then doing some research into beach wedding dresses is prudent. The point here is to have a good sense of gowns and dresses so that you can start on deciding what kind of a wedding gown you would like to wear on your important day.
2) How is a gown's silhouette created?
Will it flatter your figure or not? A particular gown style may look flattering on a professional model, but it doesn't necessarily mean that it would be flattering on you, too. You should decide on a style not because it looks great on a model but because it looks great on you. For instance, if you are interested in a mermaid wedding dress, you will have to find out about its silhouette and whether it will complement your body or not.
3) The nature of the wedding itself is a determinant in choosing the proper wedding gown
Will it be a formal wedding? Or is it one that is relaxed and casual? Your gown style should fit with the type of a wedding that you and your mate decide to have.
4) Finally, the cost is an essential factor to consider
You would want a dress that measures up to what you want in a wedding gown while keeping within your budget. Being in style need not necessarily mean being costly, too! By staying within the limits of your budget, you can have a proper wedding without being extravagant.