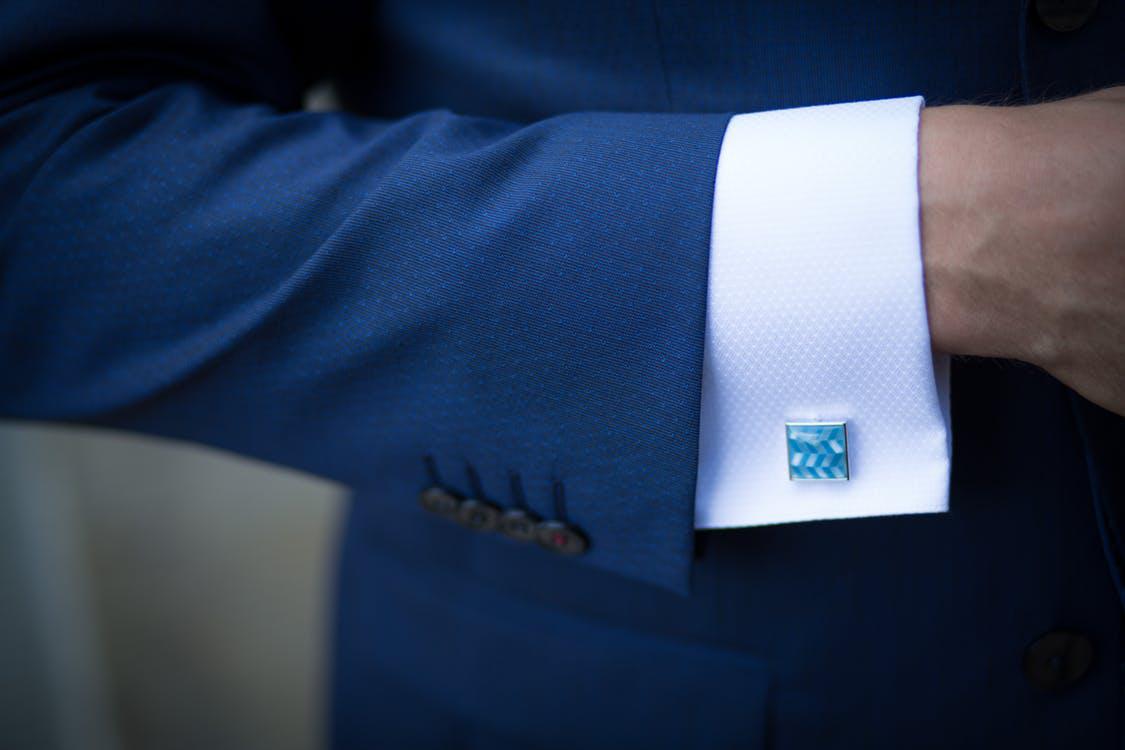 Let's face it – the suits are here to stay. We've all seen how suits have come and gone through the decades, changes styles and cuts, played different roles and tagged along from one generation to the next. Men love wearing it, though they might not always confess to this, and it is a practical attire, for some occasions.
While they were mostly thought of as office wear garments, the designers from around the world have now tailored them with such pizazz that they can be worn almost anywhere. Let's check out what's new in stores and which trends are all the rage for 2020.
Monochromatic Suits
This is an old classic we all love and will probably stick around for decades to come. First seen at a suit shop in Sydney, this style is expected to go hot this year. Picking out a suit that's all in one colour speaks volume about your class. It doesn't have to be all black. Think of Tony Montana's (Scarface) white wedding suit, shirt, vest and a red bowtie – that's the look to go for.
Chilled Out Suits
Not all suites have to be snug and formal. Get one with a little pattern design in vibrant colours, put on a t-shirt and the new sneakers you just bought, take a walk down the street and you will definitely rock this style all over town. It works great as casual party wear, too.
Knits & Knots
Another suit trend that has made its way into 2020 is the combination of suits with knitwear. Put on a fine-gauge roll neck or a fisherman beanie with statement crewneck and combine it with a cool blazer, and team it all up with either semi-formal shoes or sneakers for a fashionable young look.
Bare-Chested
Another style that's picking up the heat for this year is trousers and jackets, but leaving the shirt where you found it – on the rack. The bare-chested style is easy to accessorize – you don't need anything to go with it. If you have the kind of skin you want to flaunt, this is your style.
Tracktion Suits
A dark coloured well-cut body fit jacket in cohort with white leather trainers – you are ready in style for an evening out at the racecourse, golf course or even a classy bar or club. This minimal style looks great for a number of occasions and can be worn by people of various age groups.
The Multi-Purpose Suit
The timeless two-button suit with a notch lapel. If your wardrobe doesn't already have one, get it now and get it in a mid-weight fabric for maximum use year-round. This suit is fashionable for office year, weddings, parties, and even fancy dinners. You can pair it up with light and dark shades to suit your mood.
Doubly Dark
Do you have a big office meeting followed by a cocktail party? Got nothing that's just right for both places? Well, add an almost black or midnight blue double-breasted suit with a peak lapel in your collection. Try and get it in a fabric that has a little bit of sheen to it. There you go! You have the perfect suit which doesn't look informal at work or too casual at the party, and it is perfectly smart right in the middle.
The Double Chested Waistcoat
If you're having trouble picking out the right suit for your wedding, then might we suggest going with a double chested waistcoat with tonal coloured checkers? Team it up with a solid coloured jacket and trousers in contrast, and you have an ideal stylish suit to wear on your big day.
All-Eyes-On-You Suit
This is the suit you need for celebrating success and milestones achieved in life. A well-fitted black tux, white shirt, and a black bowtie. Opportunities to wear and flaunt a suit such as this may be far and rare, but don't worry. When they do come, you will be ready, and all the eyes at the party will be on you.
Checkers
Do you have plans to attend a semi-formal event where all the other men will be wearing a suit? Do you want to stand apart from the crowd, yet not be a peacock? Well, a subtle check pattern in tonal colours with a sharp cut and a solid coloured shirt will make sure that you look fashionable and trendy in a room full of people.
Summer Wear
Another style that has tagged along for a ride in 2020 is the light and smart summer suit style. Of course, nobody likes wearing a suit in the summers, but if you have to, then this is the one. Get your suit in a light pastel colour, stitched with open-weave linen or hopsack fabric into an unstructured jacket, and a relaxed cut. This suit will be easy to wear in the summers and keep you in style.
Tweedles
No, no. This has nothing to do with our beloved cartoon characters, but the classic, timeless fashion of tweeds. Expert designers have said that the tweeds will once again remain fashionable for 2020 and the years to come. They look great in shades of dark brown and grey. Tweeds are ideal for outdoor events and parties where you have to wear a suit.
Boldly Coloured Suits
We have noticed a dramatic change in the groom's colour choice when picking out suits for their wedding day. From the traditional, and honestly overdone, blue suits, more and more men are now moving towards bold and vibrant colours. We have seen green, burgundy, true blue and white men's suits over the past few months and we're absolutely sure that this trend is going to pick up in 2020.
Conclusion
Suit trends and styles come and go, or they adapt with time and become classically timeless. Whatever style you choose, make sure you pair it up with the right shirt, tie and shoes. Remember that it is always the whole set that makes up for your perfect style. Choose the colours that go best with your skin tone, fabrics that are right for the weather, and style that fits the occasion.