The Personality Pad - How to Turn Your New Apartment Into a Home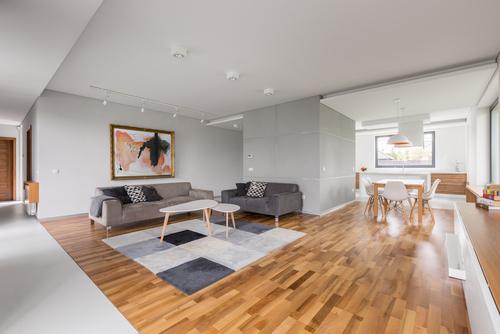 The first few weeks in a new place are always a bit uncomfortable. Everything is yet to be set up and you're not used to coming home after a long day's work to your brand new home. Moving from the suburbs to a closer-in, city apartment can be stressful and alien, as the sounds and sights are all new to you, and if your previous address was a quiet neighborhood, you're likely in for a bit of a surprise noise-wise.
New apartment living is stressful for a variety of reasons. However, the key thing to remember when it comes to your new apartment is that with a few well-placed tweaks you can make the place feel like your old, familiar home in a new location in no time at all. To help with that goal, we have put together a few hints and tips for getting to that comfortable mindset sooner.
Artwork
The first step to turning your new apartment into an extension of yourself is to fill it with the art you know and love. This doesn't have to be the reserved fine art many people spend decades saving for, and neither does it have to be cheap $10 canvases from Kmart.
Whatever you find makes you feel at home, comfortable, or a bit of both is the kind of artwork you should have elegantly strewn about the walls and floor spaces of your home. Small statuettes can give your new apartment a feeling of being occupied, even if you're the only one living there, and beautifully crafted picture frames surrounding your family pictures can remind you of your loved ones every day.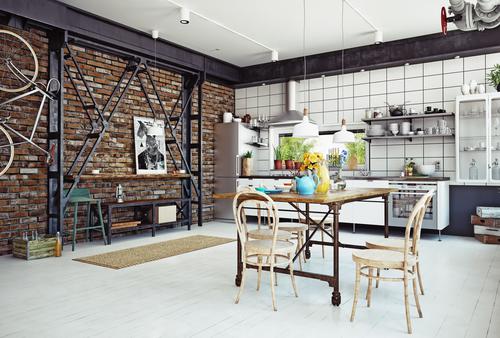 Furniture
The furniture in your home can say a lot about you as a person, but it can also make you feel a lot of things you didn't know you felt. Not many people will replace all of the furniture in their home at once, and this is because each piece of furniture holds sentimental value to you personally.
Arranging your familiar furniture in familiar ways can help your mind to quickly accept your new surroundings. Any piece can always be moved or replaced at a later date once the layout of your new home is more familiar to you.
Arrangement
The arrangement of your new apartment can make all the difference in the world to your familiarity with it. So, be sure to play around with where you're going to be putting your bed before you move all of your stuff in. If you're living by yourself, remember that the main room doesn't have to be the living room to host people in. You are more than capable of making an enormous, beautiful bedroom out of that space. Aside from this, if there are second or third bedrooms that are arranged more like your bedroom in your previous living situation, those could help you settle into the new space faster.
Music
A song has thousands of connections in our minds; to smells and tastes and memories and certain people, as well as years of our lives, feelings we felt and things we wanted. A song can hold a lot of sway over how we feel about a place, and making use of this important feature of the human mind is a good way to bring us to a place where we can feel closer to the space we inhabit.
Play a song that makes you feel at home in your new place, or find some new music that you really like while at home in your new apartment. Those connections will make you feel more comfortable sooner, and are, therefore, invaluable in the quest for quick comfort at home.
Smells
Sometimes a smell can take us back to our childhood faster than a home movie, a reminiscing session with childhood friends, or even visiting the place where you grew up. Maybe it's a meal, or a cologne or perfume your parents or guardians used to wear, or a chemical cleaner used in the kitchen. Whatever it is, it can catapult you headlong back to that cozy, comfortable space. Find that smell, and bring it to your new home for a quick and increased homely association.
Host an Event
Finally, there is the option to host your friends and family around at your new home. Sometimes, making a place feel like home is as simple as filling it with those closest to you, a few pizzas, some drinks, and some music. The memories you build in that one night will be of people you care deeply for interacting with the new and exciting areas of your brand new home, which is something you'll reflect on in the years to come.
Making a place feel like home isn't nearly as hard as it's made out to be. Just make sure you have the right kind of frames for your family photos, the smells and sounds that make you feel at home, and a layout that feels comfortable to you.