4 Types of Bedding Sets to Add Luxury to Your Bedroom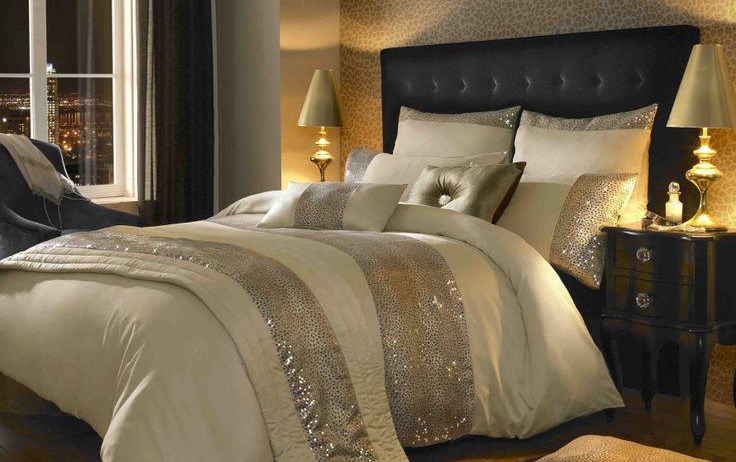 The style and decor of a bedroom can say a lot about a person. Whether you prefer your bed drowning in pillows or you like your bedspread to be the main feature, your bedroom decor makes it easy to express your personality and tastes. And the benefits don't stop there, as replacing your bedding and decor allows you to refresh your room without having to make drastic changes like repainting the walls or purchasing new furniture. Simply updating your bedding sets can create a stunning visual appeal for your bedroom that reflects who you are as a person. If you're looking to add a touch of luxury to your bedroom, this article takes a look at some of the different types of designer bed linen available to help give you a better, more luxurious night's sleep.
Chenille Designer Bed Linen
Bearing a strong resemblance to the fur of the caterpillar, and available in yarn or fabric, chenille boasts a softness and a durability that's matched only by its beauty. Not only will you feel great underneath your chenille linen bed sheets, but you'll also look a million dollars. Commonly used for quilting and thick towels, chenille's strength and its luxurious warmth are two of its biggest qualities.
Cotton Sateen Luxury Bed Sheets
At the higher end of quality cotton products stand two that are head and shoulders above the rest – Egyptian cotton and cotton sateen. Designer bed linen made out of these fabrics are characterised by an appealing sheen thanks to the dense weaving of the cotton. The cotton used to produce cotton sateen is treated in lye and acid, which adds toughness and durability and prevents it from pilling after repeated use, leaving cotton sateen sheets feeling silky smooth and luxurious for longer. Cotton sateen is renowned for retaining dye with ease, which is why it's possible to find deluxe linen bed sheets in a wide variety of colours and designs.
Marsala Fabric Linen Bed Sheets
Awarded the title of Pantone's 2015 Colour of the Year, Marsala is an evocative colour in all the right ways. A few shades lighter than burgundy, the earthy Marsala suggests thoughts and feelings of passion and pleasure – perfect for the bedroom. With silky smooth Marsala bedding sets, you can create a sensual and sophisticated look that makes a stylish statement. You'll enjoy the perfect combination of style and comfort with luxury bed sheets in Marsala.
Textured Cotton Bedding Sets
Not looking for the ultra-smooth sensation of cotton sateen or chenille on your skin as you fall asleep? Perhaps something with a more subtle texture might appeal more. Textured cotton sheets are the perfect alternative for restless sleepers who find silky-smooth bed sheets too uncomfortable or who simply want something that promises extra luxury for their slumber.
Whether you opt for textured cotton luxury bed sheets or cosy chenille linen, designer bed linen is ideal for adding style and luxury to any bedroom.