Whether you're a keen hobbyist or a budding entrepreneur using your skills to make money, an outdoor workshop is the perfect place to do it. Maybe having your own space to work in is just a dream and instead you're working with the distractions of everyday life surrounding you. But if you've got some outdoor space then please don't despair because getting an outdoor workshop might not be as difficult as it seems. You'd be surprised at just how many options there are plus they can be erected quickly and there's one out there to suit every budget.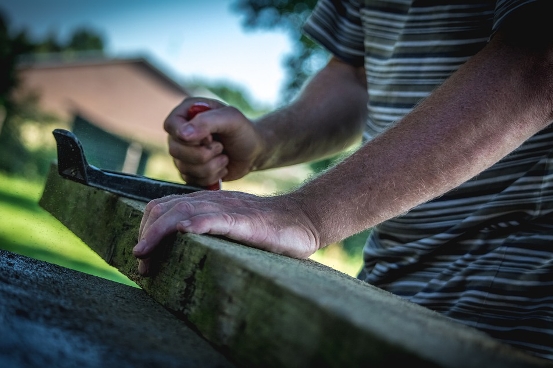 Customise Your Workspace

You might be thinking 'how is a dark shed with no windows any better?' but sheds have come a long way since our granddads' tool sheds. These days they're available in a selection of sizes, colours and designs and are multi-purpose and fully customisable. The most important thing to consider before choosing your shed is your needs and requirements, if you've taken everything into consideration beforehand then once it's built you can move straight in and get started.


Power sources and connections can be fitted by the shed company and heat sources can be controlled by insulating the shed and fitting blinds. A big trend at the minute is American Barns, which can be easily personalised to cater for your needs. Length, width and height can be expanded to suit your application and windows and glass sliding doors can be fitted. They even offer the choice of having a mezzanine floor added to take full advantage of the high ceilings and create extra storage space.


Shut the World Out
Possibly the best thing about creating an outdoor workshop for yourself is that you're basically creating extra internal space without the need for planning permission. The other advantage is that it's an easy way to separate your work life from home whilst also regaining more space in your house at the same time.
Psychologists have found that people who work from home benefit more when there is a clear line of demarcation between where they live and where they work. A quick walk down the garden path is all it takes to reach your desk and start the day as you mean to go on. Everything you need to work efficiently and effectively is at your fingertips and you can shut the door on any distractions you might have had in the house, like your flatmates heavy metal music or the dog barking at every bird it sees.


Indoor/Outdoor Living
It's a well researched fact that being outside for as little as half an hour each day can considerably improve your health and well-being. Why not let the light and fresh air into your workspace with large windows or retractable bi-fold doors that open out on to your garden. You could even have a veranda fitted or create a covered outdoor lounge area with a fire pit. Make it a relaxing space to have a break from work and spend a little while enjoying your surroundings and being at one with nature.
Whatever it is that you need the space to do, be it create, work or both, an outdoor workshop is the ideal space to do it in.