5 Steps toward Revamping Your Homestead for the New Year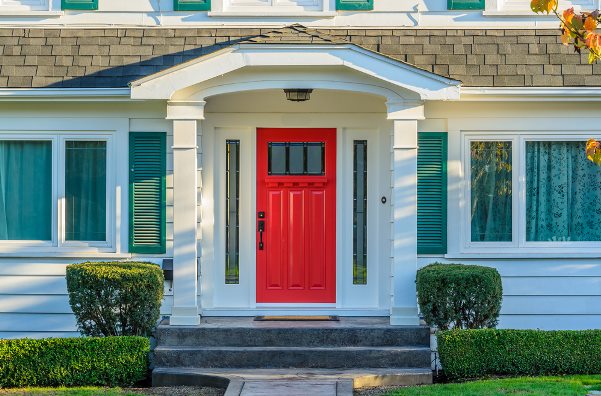 When you come home at the end of the day, after a long shift at work or a tiring afternoon with the kids, it is important to feel like its layout and décor were built just for you. They should provide the perfect level of comfort and familiarity, while still being unique enough to showcase your personal style.
It is this perfect balance of comfort and style which interior designers are paid thousands to recreate in homes across Australia. Yet, the big secret is that you do not really need an expert to transform your interiors into beautiful, dynamic spaces. With some subtle tweaks and changes, you can take your home from drab to fab in no time.
Keep reading for some surprisingly simple ways to revamp and reinvigorate before the winter weather arrives.
1. Install All Weather Blinds
The beauty of all-weather blinds is that they extend up and over an outdoor area, in order to turn it into a sheltered patio, sun porch, or extra room. The best outdoor blinds in Melbourne are impervious to the elements and can withstand the wind, rain, and harsh sunlight. This level of protection makes them a much more affordable alternative to full-scale conservatory builds and large pergolas.
2. Replace Your Front Door
You will be surprised at how much of a facelift painting the front door produces. It is a quick and easy way to lift a tired interior out of its funk. Even better, you could splash out on a bespoke replacement for your front door. They are not as expensive as you might think (around $900 for an entirely custom design) and you can save cash by installing it yourself.
3. Use Patterned Tiles
If your kitchen or bathroom needs a little pick me up, try adding an arrangement of patterned or coloured tiles. The trick is to use them in moderation. So, don't overload the room with a full wall of zany designs. Instead, stretch a row around the bath or behind the sink. Alternatively, create a feature wall by adding a square of bright coloured tiles in the centre.
4. Exploit the Space
Lots of homes have unused storage space in their alcoves and awkward little corners. These are often the bits of the home which feel redundant because you cannot easily fit furniture around them. However, what you can do is pay a little more for custom fit shelves. They are made to measure and, if you use the dimensions of your alcove, they will slot right in and create a whole wall of extra storage space.
5. Restore Old Floor Tiles
In older homes, it is common to find gorgeous tiled floors in the porch and kitchen areas. Often, they have been covered up, because they do not fit with more modern styles. However, vintage décor is huge right now, and people are paying lots of money to create these designs from scratch. So, if you have old encaustic floor tiles in your home, bring them back to life with a professional clean.
Why the Little Things Do Matter to Your Home
When it comes to interior design trends, there's usually lots of emphasis on big changes and major transformations. Yet, you do not have to rip out your kitchen or start from scratch in the lounge to create something really special.
It is all about picking the tweaks with the biggest impact. Add splashes and pops of colour for a vibrant revival in tired bedrooms. Mix things up and use bedroom furniture in others areas of the house for a vintage, shabby chic vibe. Most importantly, bring lots of passion and creativity to the table.