The 5 Most Memorable Costumes That Hollywood Gave Us in 2017
Written by

News Feature Team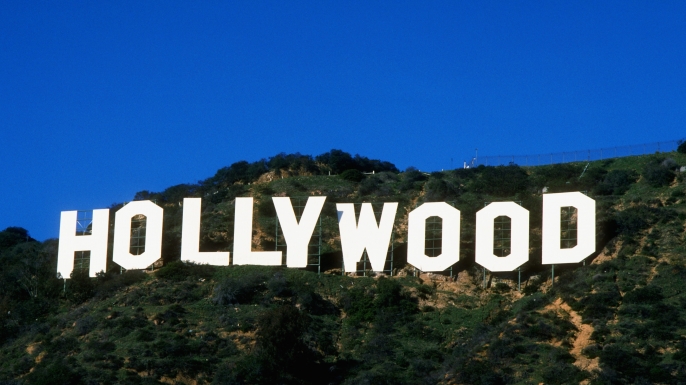 The New Year is almost here, and that means another excuse to dress up as your favourite movie character. If you're looking for a last-minute costume idea for your New Year's Eveparty, there were plenty of films with memorable characters and costumes that were equally impressive.
Let's take a look at the costumes that were turning heads in 2017:


Wonder Woman

Wonder Woman was very well-received by critics and fans alike. Not only was Gal Gadot a perfect fit for the character, her strength and caring nature was an inspiration for women and young girls. Naturally, it's only fitting that her iconic costume was the star attraction of many Halloween parties.
If you want to embrace your Amazonian spirit, you can purchase a high-quality costume kit or try your luck with the DIY route. When looking for costumes, you are not limited to the current modern style either – don't forget about the classic 70's style with the star-spangled skirt and bright red corset. Plus, there are Wonder Woman costumes for kids too!


Pennywise (It)

It was a frightening and faithful adaptation of Stephen King's classic novel. As a revival of the 1990 miniseries, the film updated the portrayal of Pennywise the Dancing Clown with a few differences from the classic Tim Curry iteration. With this new overhaul, the look of Pennywise took a darker tone with a suitably grey costume and new hairstyle.
What has stayed the same is the horrifying smile, yellow contacts, and of course, the iconic red balloon. If you can bring all these elements together, you'll be sure to give your friends and family a genuine fright.


Eleven (Stranger Things)

While not technically a movie, the 2nd season of Stranger Things was met with enormous hype and acclaim. With fans eager to re-enter the weird and wonderful world of Hawkins, there were plenty of costume-enthusiasts who were ready to represent their favourite characters.
There are many memorable characters in Stranger Things, but if Dustin's trucker hat or Barb's 80's glasses isn't your cup of tea, you can always fall back on the baby-pink dress, white sneakers, and denim jacket worn by Eleven. Furthermore, if you're more of the introverted type, you can stick to using few words and be praised for being in character!


The Boss (Boss Baby)

Boss Baby was not the funniest or most inventive animated film of the year, but Alec Baldwin's depiction of 'The Boss' was charming and memorable in its own right. This is a simple and effective costume that will be instantly recognisable to most people.
Best of all, parents can complete the look with matching green and purple shirts… just like the parents in the movie.
For the final costume, all you need is a reasonably sized white collar shirt; black suit jacket, tie, pants and baby shoes. Oh, and if your baby has the voice of a 59 year old Hollywood male celebrity, that's a bonus too.


Tommy Wiseau (The Room/ Disaster Artist)

The Disaster Artist is a fictional re-telling of real life actor and director Tommy Wiseau, and his making of the 2003 cult-classic film The Room. The Room is considered 'one of the worst movies ever made,' but is adored by fans who admire its awkward dialogue, narrative flaws and low production quality. Its cult-status led to screenings around America, where fans dress up as their favourite characters and chant along to one-liners in the film.
If looking for a last-minute costume is tearing you apart, you can dust off your favourite black jacket, sun glasses and football. Don't forget to brush up on your Polish accent and perfect your throwing arm before playing a few rounds of catch in the alleyway.
Just because the spooky season is over, that doesn't mean you cannot enjoy the best costumes that Hollywood graced us with in 2017. With the New Year fast-approaching, there's still plenty of time to find a costume to fit your size and capture your imagination.
Article provided by Blossom Costumes