A Guide to Choosing Forex Brokers
Forex trading is currently one of the world's most used financial markets, with traders able to instantly buy, sell and manage international currencies through their online forex accounts with the click of a button. With trillions of dollars being traded daily, the demand for trusted forex brokers only continues to grow. Due to a combination of deposits as low as $100, access to a lifetime of useful data, and a liquid market that's open to anyone, forex brokers are contacted daily from people wanting to dive headfirst into the market.
To ensure you're managing your trade well, forming a relationship with reliable forex brokers is crucial. However, there are many forex platforms and brokers to choose from, which can make the decision difficult. Here are some tips to help you choose the right forex brokers for your trading journey.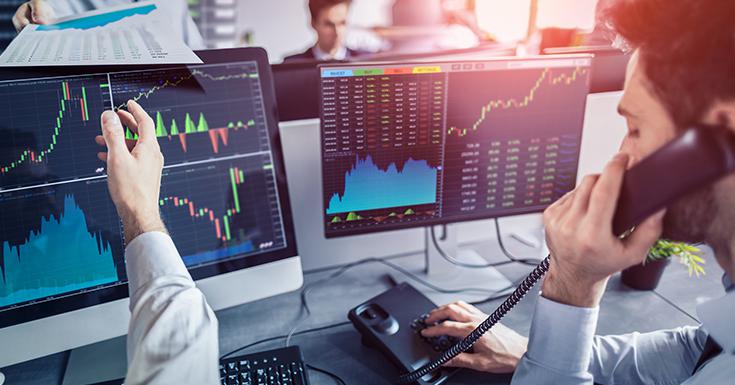 Reputation and Financial Security
You should only trade with recognised forex brokers that can promise you financial security and have an Australian Financial Services License (AFSL). Ensure you're choosing forex brokers that are reputable, reliable and trusted by making sure they're registered with at least one recognised financial regulatory agency. On top of promising trustworthiness and professionalism, these regulatory bodies can protect you financially if your chosen forex broker files for bankruptcy.
The Australian Securities and Investments Commission (ASIC) are responsible for checking the credibility of forex brokers. If the forex broker you're looking into is a member of ASIC, it's safe to assume they're a credible and secure choice. Their website should show if they're registered forex brokers.
Competitive Spreads and Impressive Tools
Look for forex brokers that can offer better spreads than their competition. Spreads refer to a forex broker's buy and sell prices, which will be shown on their websites. Compare forex brokers across Australia with each other to ensure you find one that offers impressive low minimum spreads and low average spreads, as these are equally important. Be cautious of forex brokers that promise spreads that seem too good to be true.
Beyond their spreads, look for forex brokers that provide second to none support, tools and features to their users. Keep an eye out for low deposits, easy withdrawals, and a trading platform that's simple and beneficial to use as a trader. A well designed trading platform like MetaTrader 4 will be easy to navigate.
Looking Out for Alarm Bells
There are a few different alarm bells you should watch out for when it comes to forex brokers. The main warning signs include:
Forex brokers that push huge leverages. Leverages should be used with caution as they enhance both wins and losses.

Poor customer service in terms of incompetent information, or a broker that only offers limited hours to speak to representatives.

High deposit fees and slow withdrawal processes. You shouldn't have a hard time trying to withdraw any of your profits.

Forex brokers that offer money, prizes or any other unreasonable bonuses – nothing is free.