SEO Digital Marketing Social Media Marketing Tips: How to Create a Brand on Facebook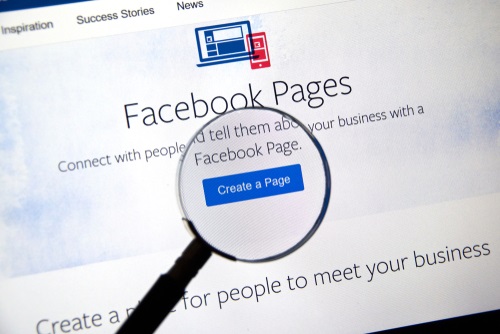 Facebook is a big community, and when we say big, that's about more than two billion active users. With that number of online population, Facebook is one place that you should consider putting your brand on to build awareness for your business.
Creating your brand on Facebook is not rocket science. Making it successful is another story. Some websites like https://www.journalreview.org/ offer abundant articles, blogs, and coaching programs to help you become successful in this industry. To add to that, here are some tips on how to successfully create a brand on Facebook:
1. Be professional in your posts.
Your Facebook page represents you and your brand. Whatever you post is a reflection of both. Only post things that matter to your customers, suppliers, and coworkers. Never post something that they don't want to see. For example, you don't have to post what an awesome night you had with your buddies at the club and how wasted you got. It's nice to celebrate once in a while, but sharing this experience to everybody could tarnish your brand. Remember, your audience is a critical factor in keeping your business alive. One meaningless post can lead to a loss of friends and/or followers.
2. Allow your posts to be visible to everyone.
One of your agendas is to reach as many people as possible. Having visibility restrictions to your brand-related posts may hinder some potential audience that could help your business grow. However, be very careful with your privacy settings. Here's what you can do:
* Set the setting to "Who can add things to my timeline?" to "only me."

* Turn on the approval of all tags before they appear on your page's timeline.
Why is it important to turn off tagging settings on your posts? You should be the one controlling your Facebook wall, and you don't want anyone else to tag you in an awkward and unnecessary post.
3. Update your Facebook status and make it meaningful.
This simple method allows your brand to communicate your message to a broad audience. Your status reflects what's happening with you and your brand. Most people, especially those on Facebook, are always on the lookout for something new. Your Facebook status should include high-performing blogs, press-related mentions, or projects you're currently working on. However, don't overdo it by flooding your wall with too much info. Update your status on a regular basis. For example, post your latest blogs or articles every twice a week.
4. Put some style on your profile picture.
We mentioned that you have to be a professional in what you put on Facebook, and that's true. However, your page is not some corporate portfolio that should only show you in a suit and tie. You need to have an exciting picture that your audience could relate.
For example, if your brand is about taking care of dogs, take a photo of yourself with one or two dogs beside you. Your picture should communicate to the audience what you do. Even if it's just a photograph, giving it a bit of style provides a connection between you and your followers.
5. Like other posts and like a lot of them.
This method sounds a bit tiresome because there are hundreds of posts every single day. However, you should know that Facebook is an intelligent platform that shows the posts and updates of the people that you like on your newsfeed. Whenever you ignore a post, Facebook thinks that you're no longer interested in that person's posts, and posts from the person will slowly stop showing up on your feed.
Spend some time in liking others' posts, even posts by those you don't like. This will be beneficial in the long run. The rule here is that the more you like other people's posts, the more they will see yours.
6. Your posts should be informative and exciting.
Text-only posts can be unappealing, especially the long ones. Social media viewers, such as those on Facebook, are more into visuals. They are more attracted to stories or posts with pictures. For instance, if you're inviting your friends and followers to a food-tasting event, make sure to include a photograph of the food samples that you'll serve. This technique increases the interest level of your viewers.
Here are some other tips on making your content informative and exciting:
* Always remember that content is the king. A post saying that "it's cold outside" is not going to get a lot of attention compared with a post with a picture of a shivering person outside the door.

* Another thing to keep in mind is to avoid posts that sell products. Instead, focus on the benefits of the products instead of directly selling them.

* Use humor appropriately. Draw your viewers' attention by putting smiles and laughter on their faces. Make yourself and your page likable. You can start with a nonoffensive joke.
Creating and maintaining a brand on Facebook is very easy as long as you're doing it right. Your primary objective is to be connected with as many viewers as possible and make them like you, your brand, and your page. Your audience has a similar target; that is why Facebook is one big community. It's arguably the perfect online spot to market yourself and your brand.