The Ultimate Upgrade – 4 Affordable Ways to Improve Your Home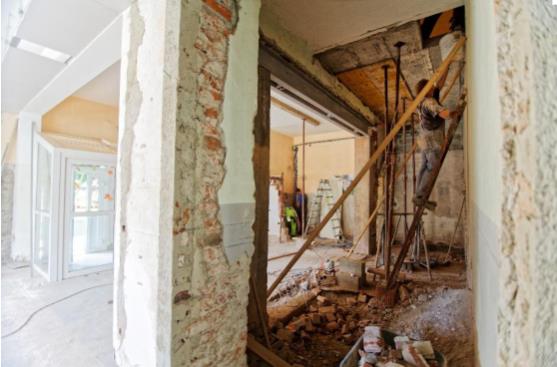 After some time, any family home starts to show signs of being well lived in: Paint flakes, tiles wear out, appliances, cabinets and fittings can all start looking shabby. Unfortunately, total refurbishment or renovations can be prohibitively expensive.
We compiled your solution: Five ways you can make your house look brand new without breaking the bank. Whether you're planning on selling or you only want a house you can be proud of, these tips can help:


Security Matters
In an age where crime is on the rise, an additional security feature is a visual, practical upgrade to impress others and give yourself some peace of mind. A nifty invention is smart locks that will increase the value of your home and add extra security. These locks have numerous features that allow you full control over who accesses our home and when, all remotely through your mobile device. The best part is they don't cost an exorbitant amount of money. Not only do they better your household security but they're stylish and a great way to modernize your property. Staying trendy is the best way to add worth to your home.


A Fresh Coat of Paint
Get creative while staying within budget. Many hardware stores supply paint for reasonable prices. You can buy as much as you need without spending too much money. Apart from giving a property a finished look, this process involves sealing up cracks in the wall so you'll spend less on repairs down the track. Painting can also be a lot of fun when you get the whole family involved. Why not brainstorm together and theme different rooms?


Bring Color into Your Garden
Weeds and patchy grass areas are the first things people notice when they stop outside your property. Impressing would-be buyers or visitors can be as easy as planting a few perennial plants to bring color and help your entire house look more visually appealing. Most good nurseries will offer a range of plants for any taste, and while it will communicate that you take care to look after the premises, they won't require extensive renovations or labor.


Revitalize Kitchen Counters
It's most people's favorite room, so it's worth investing in: The kitchen. Kitchen counters are also one of those things that if they look tacky, it devalues your entire house. Although marble looks great, it's incredibly expensive. Luckily, painting your counters to resemble marble is an inexpensive way to bring style into your home. High quality resin paints are available at low cost to give your counters a marble look—simply use the right technique. This paint job also protects the counters so they won't wear out again soon.


Replace Floors
If your floors are looking a little shabby, an innovative, low cost way to make them look brand new is a layer of linoleum. This substance comes in a variety of stylish designs mimicking hardwood or tiles. You can have an expensive design for half the cost. It doesn't have to take a lot of time. With the right materials & equipment you could cover an entire floor in a single day.


What Will It Be?
Refurbishing your house doesn't need to be expensive. Simply pick the right focus areas for a huge change in a short time. If you're planning to sell your house, potential buyers will be impressed. On the other hand, if it's the home you plan on living in forever, you deserve a stunning environment in which you and your family can dwell. Now you know the secrets!