Self-Drive New Zealand: Do's and Don'ts
Written by

News Feature Team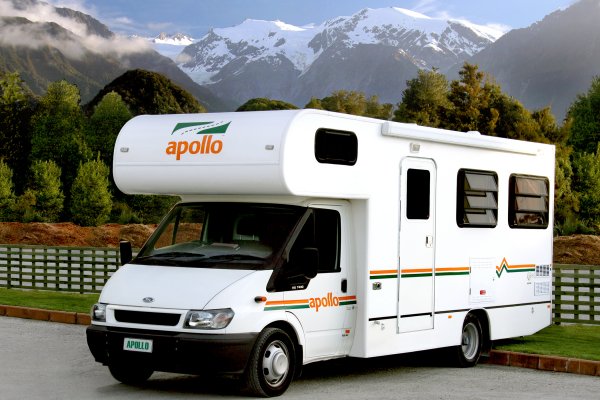 What a fabulous destination New Zealand is. With beauty all around and friendly people to boot, there isn't hardly a thing that could dissuade one from road tripping the country. Except maybe messing up on self-driving in a motorhome hire New Zealand.
One of the best ways to make an exciting experience turn into a devastating one is to be careless while driving. Even when in your own city and a place that you know, driving should be something that you pay attention to. Even more so while visiting a country with roads that you're not familiar with.
Doing something that you shouldn't instead of doing something that you should while road tripping may take away from an otherwise pleasant experience. To help you avoid drama, follow these tips below:
The Do's of Self-Drive in NZ


What do you want to drive? What DO you need? The first thing that you will want to do is consider what you need for your trip. If you DO plan to drive off road, choose a 4WD vehicle for a successful trip. If you plan on visiting some of the local national parks, consider renting a motorhome hire New Zealand. This could help you to have a more relaxing experience. You have a comfortable place to stay and you can also use it for exploring the country… in style.

Do make sure to map out your trip in advance. Hey, it's easy to get lost anywhere, but even more so in a country that you may not know well. When planning a trip, make sure to map your itinerary before departure. Be aware that some NZ roads can be a bit windy, so you may need to factor in more hours for trips that cross mountain ranges, etc.

Do drive on the left. New Zealanders drive on the left side of the road. Do not forget it. It can be challenging at first, but you'll get the hang of it. It can cause accidents to get out on the road until you are sure you can do it, so practice a bit before hauling your motorhome out onto the open road.

Do follow the speed limits. Well, as you should anywhere, you will want to follow the speed limits in New Zealand. No one wants to get a ticket while road tripping. Plus, it helps to ensure that you stay safe, especially while driving on roads that you don't know well.

Do avoid off-roads. Unless you have plenty of experience driving in all kinds of conditions, avoid driving on off-roads. They can bring a whole new set of challenges that could get you into trouble. If you aren't familiar with off-road tracks in New Zealand, find the highways to travel on instead.

Do be cautious on the many winding roads. New Zealand has a lot of curves on their roads and it should go without saying but do be careful while driving them. Don't try to go fast or pass with a very obvious blind spot. It's always best to be safe and not sorry than to try to hurry up and end up in an accident.

The Don'ts of Self-Drive in NZ


Don't freedom camp in illegal spots. Why do it? It may take time and research, but its best to know where to camp or park your motorhome hire and avoid big fines. Plus, you'll be doing your part to respect the country's laws and nature. There are places where you can park your self-contained motorhome, but you need to make sure before setting out.

Don't ever drive intoxicated. This is obvious. Just don't do it. Plus, you'll end up in a really big pickle if you do. It's a good way to turn an extremely fun trip into a nightmare. It's also extremely foolish to do in a place that you don't know and on roads that you are not familiar with.

Don't chat on your cell whilst driving. Who wants to spend their road trip money on a big, fat fine? Most wouldn't. If you're someone who would like to save your money for fun and adventurous experience such as skydiving or diving with sharks, avoid talking on the phone on the road and enjoy New Zealand instead. Additionally, if you're visiting from abroad, your roaming charges could get a bit too high.

Don't hit the animals. New Zealand has a lot of wildlife. Always keep an eye out for animals while driving to avoid a very sad situation. Drive cautiously and pay attention to signage alerting you to areas heavily populated with wild animals.
Just as you would in any country, exercise caution while driving in New Zealand. You want to have an experience you'll want to remember while road tripping in a motorhome hire New Zealand—not one that you'll regret. Happy driving!