Melbourne To Tasmania: Top Campervan Stops
Written by

News Feature Team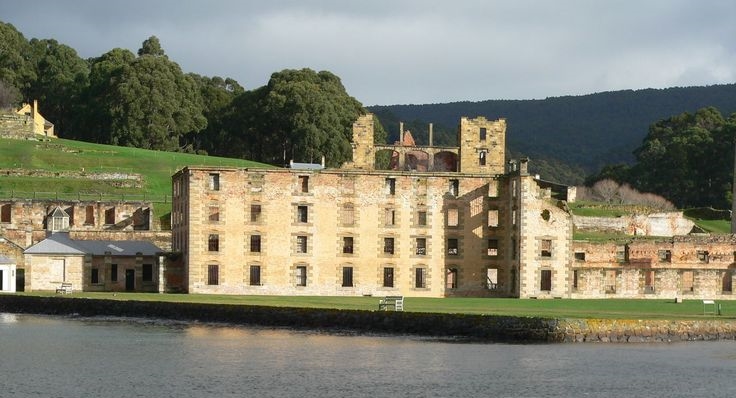 When you think of an epic campervan hire journey, venturing from Melbourne to Tasmania should definitely be near the top of the list. Australia is a wild and rugged country full of incredible sights and activities, from urban centers to miles of wilderness to unspoiled coastline. Any traveller can tell you that this is one of the top journeys one can embark on, and if you plan on hitting the road then you will want to plan accordingly. There are many different stops to consider and many of them will be down to your individual tastes, but you should definitely make sure to keep these must-sees on your list.
Melbourne
It should go without saying that Melbourne is not only the perfect place to begin your journey but also a city where you should definitely spend some time. Not only is this thriving, bustling city full of incredible dining, nightlife, and shopping opportunities but it also happens to be one of the most beautiful cities the world has to offer. Take a walk by the harbour and admire the skyline and water. Venture downtown to check out a great restaurant. Or just stroll the packed streets and observe all the action. Whatever the case, Melbourne should not be looked at as just a place to begin your journey. This city is a destination in and of itself.
Cape Hauy
If you really want to get a feel for the rocky majesty of the Tasmanian coast, then make sure to make a stop in Cape Hauy. Here the water views rise to meet the horizon and the steep cliffs offer epic outlooks over miles and miles of undeveloped coastline. If you're the hiking type, then you will definitely want to head out on a coastal hike where you can breathe in the salt water air and enjoy the views. Long known as one of the most beautiful and exotic destinations in the world, Cape Hauy will make you a believer in Tasmania's charms.
Freycinet National Park
At Freycinet you will be able to experience even more of the unbelievable coastline you had witnessed in Cape Hauy, with blue waters and rocky coastline perfect for hiking, photo ops, and simply kicking back and admiring the view. You can also get some amazing seafood from any of the many restaurants in the region, then eat it with a majestic view of the sea from which they came. In the summertime you can enjoy some of the best beaches on the island, and even in winter the views and food make this an absolute must destination for any traveller in the region.
Tamar Valley
Inland Tasmania is just as beautiful as the coast, and one of the best places to find this out is at Tamar Valley. This lush, scenic area is home to an incredible about of activities and sights. The region is known for their alpacas, and there is ample opportunity to get up close and personal with these gentle creatures. There are many farms in the area that advertise for guests, giving you a tour of the grounds and a chance to see the animals and how they live. Don't forget that you can also purchase some goods made from alpaca hair, so make sure to bring some cash. This region also has a good deal of wineries. Since many of them offer tours and samples, you may want to plan a Tasmanian winery tour day. It should also be noted that there are many eateries in this region, so after a long day of hiking and sightseeing you can treat yourself to a nice meal in a local establishment.
Port Arthur
This former penitentiary is a must-see if you really want to learn about the convict history of Tasmania. After a tour of these grounds you can continue your journey with a full understanding of the incredibly interesting history of this wondrous island.
Hobart
Make sure not to look at Hobart as simply your last stop on your campervan hire journey. This is the capital of Tasmania and the island's largest metropolitan centre. Backpackers have been singing Hobart's praises for years, mainly due to the laid back vibe of the city. The locals here are very friendly and welcoming of travellers and backpackers. It is also known as an affordable city when compared to other capitals, putting all of the fine eating and shopping this town is known for well within your reach.
A Tasmanian campervan hire trip has long been on the wish lists of travellers, so hopefully you can make your dreams come true sometime soon. Should you make the journey, be sure to include these great stops amongst the many you will no doubt be making as you cross this rugged and scenic land.