Travel More, Spend Less: Exploring Uluru on a Budget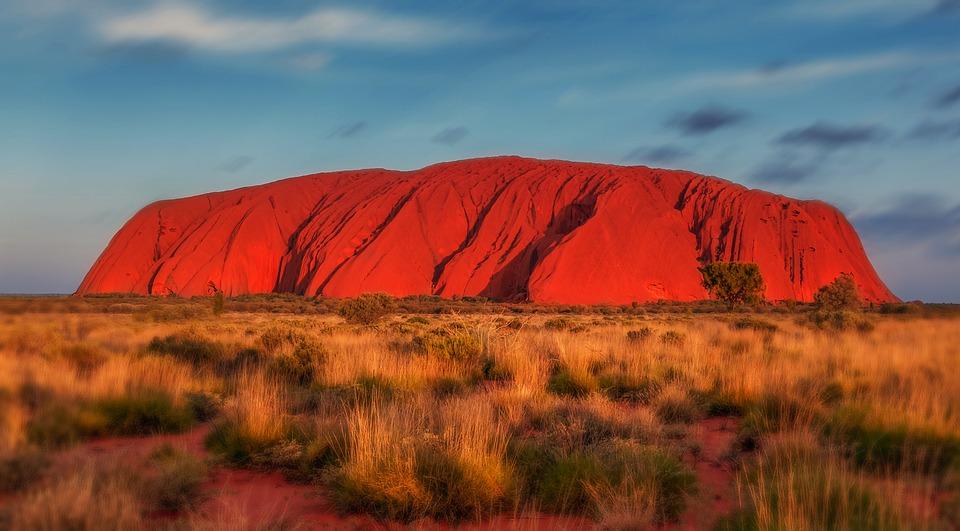 Australia is an explorer's dream goal. But you won't fully experience the astonishing Australian Outback until you've visited Uluru. Arising from the spinifex plains of the Northern Territories looking like some gigantic continental beacon, Uluru or Ayers Rock is one of the best icons of this excellent Southern Land.  
Witnessing it switch several hues of crimson and terracotta as the sun sets over the Pitjantjatjara's tribal lands is an unforgettable experience.
Uluru tours
allow you to experience Ayers Rock's natural phenomenon on foot, scenic plane flight, helicopter, or camelback. You can also stay after dark to have a BBQ under the starry Outback sky.

More About Uluru
A World Heritage listed site, Uluru is an Aboriginal name given by the Aboriginal tribes living in the place 10,000 years ago. Its other name is
Ayers Rock
, named by William Gosse in 1873 after Sir Henry Ayers, the then-South Australia Chief Secretary.
Uluru originally sat at the bottom of the ocean, but at present, it is standing 348m above the ground. One of the most interesting facts about Uluru is that some of its bulk of around 2.5kms is underground. Its surface comprises of ridges, valleys, caves and unusual shapes created through over million years of erosion.
Tips on Travelling to Uluru on a Budget
Source: https://pixabay.com/en/tent-camping-nature-outdoors-night-2607151/
To achieve an affordable travel experience in Uluru, here are some ways that wise explorers are holding their expenses down to venture this amazing place.
Go in the offseason
Being amidst the desert, it can get scorching at Uluru. The best time of year to visit is from April to October – Australia's winter months. However, this will likewise imply that you will pay significantly more for your stay.
But you can save much more cash if you will visit the place between November to March since the prices get reduced drastically. You just need to be aware that temperatures during the summer months are usually around 30 to 35 degrees Celsius and known to get as high as 45 degrees. However, if you like to climb it, no one can hinder you, not even the weather.

Cook your food
In case that you didn't know, Australia is a place known for BBQs. In the shared outdoor kitchen area, you will not only find BBQs, because there's also a microwave to heat up your mac n cheese from an affordable store.
But if you are on a budget and want to save more money, then there are a few stores which you can buy sausages on the BBQ wrapped up in a piece of a bun which is the best and affordable meal available.
Tipping isn't obligatory
If you visit several restaurants or bars, do not force yourself to give a tip to the waiters or the staffs of that place as it may cause you to spend more than you should spend. Also, when riding a cab, always check if the driver gives you an exact change. Otherwise, it is thought to be as a tip.
Stop over at Ayers Rock Campground
The inexpensive option is to camp if you want to witness Uluru on a budget. But you can't camp at Uluru grounds. There's a traveller's camp just 8km from the passage of Uluru Park, and an affordable, convenient place to stay which is the Ayers Rock Campground.
Here, you may pick from powered and unpowered campsites, or in some small cabins. The price depends on what you select and what time of the year you travel.
Check out for free camps
It's likewise a smart thought to stay at one of the many free camps in case you're hoping to drive to Uluru on a budget. There are massive amounts of extraordinary free camps that dab the Stuart highway and have incredible facilities.
The closest to Uluru is a renowned place called  Curtin Springs, which offers comforting showers for only two dollars. It's 100 kilometres away from the rock, but it offers an extraordinary place.
Takeaway
When travelling to an amazing place like Uluru, it is a good thing to plan first before you set your feet there. Travelling becomes more meaningful if you create a lot of memories without spending much. Always be mindful that you don't have to be rich to travel.
Author Bio


Shiela Apura is an explorer by heart and a traveller by the soul. Her wanderings led her to be a freelance blogger, and she also loves to share her captured moments on different blog sites. Presently, she is discovering the wonders of the beautiful Australia with her only daughter.
References:
http://www.thepoortraveler.net/2016/06/alice-springs-to-uluru-tour-rates-australian-outback-guide/
http://www.global-gallivanting.com/see-uluru-on-a-budget/
https://www.outbackfree.com.au/travel-guide/place/uluru-ayers-rock/
http://blog.bucketlistly.com/post/81678362095/budget-tips-travel-to-uluru-ayers-rock-without