Being in the Know: The Educational Values Of Whale Watching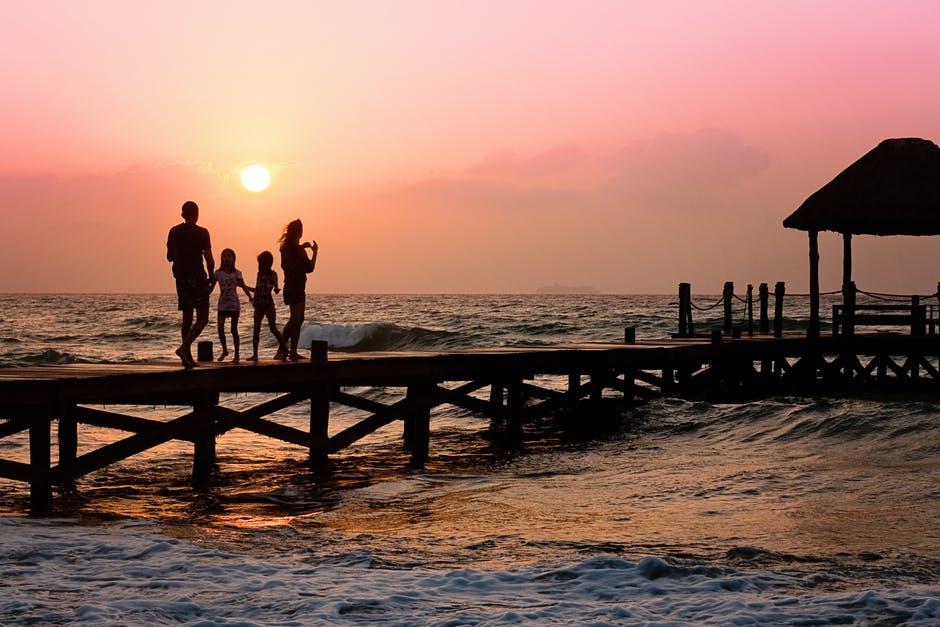 If you're an adventurous mom who wish to go about whale watching, Australia is one of the best places to be. The wonderful land down under is not just home to many wildlife and exotic wonders, it's also a haven for people with penchant for water activities such as scuba diving, snorkeling, boating, sailing and yes, whale watching.
It's sprawling waters are home to many southern rights and humpbacks whales, which settle on yearly movement going to the west and east coast of Australia. Indeed, a perfect place to bring your family to spectate the beauty of these gentle giants and teach your kids a thing or two about marine life and mammals.


Whale Facts
The minimum weight of a whale is 40 tons.

6 tons of their weight comes from their blood.

Almost 70% of their life is spent underwater.

When eating, they feed up to 1,200 kg per day.

The minimum weight of a newborn whale is 1-2 tons, and they drink 40 kilograms of milk per day.

The average lifespan of a whale is almost 50 years or more.

To get a more personal and in-depth look at the lives of whales, listed below are great spots to view them in their natural habitat. Whale watching is an exhilarating experience which lasts a lifetime. Getting to see whales in their natural state. These majestic animals are endangered and need special conservation methods from international agencies.


Whale-watching spots in Australia


Experience a Piece of Heaven On Earth at Eden


Humpbacks whales begin their voyage by heading off to the warm waters off Queensland amid June and August. At the long stretch of September and November, you and your kiddos will experience the magnificence of the moms and calves as they return once more from south to Antarctica. Whales come in groups, and they remain nearby together with their young.


Treat Your Eyes With Visual Feast at Great Australian Bight Marine Park


Almost one-third of the population of the southern right whales in the coastal waters of Australia the Great Australian Bight were born. This region provides an excellent view of southern right whales for their calving, nursing, and mating. Australian sea lions, great white shark, and dolphins also live here. Some of the other species of whales migrate through the different areas.


Make the Most Out Of Summer at Exmouth


During the long stretch of April and July, it's the season when whale sharks swim into warmer waters to discover their sustenance for food. Whale sharks are dependably in interest searching for sustenance. Ningaloo Reef is one of the spots where they usually habituate.


Have Fun Under the Sun at Port Stephens


Port Stephens is home to 26 golden beaches. It includes the largest sand beach in the Southern Hemisphere. This bay is also the habitat of 165 bottlenose dolphins. It's one of the best location to see the amazing swimming displays of the humpback whales.


Get a Whale-Watching Fix at Hervey Bay


Humpback whales feature a routine stop on their migration to the south. The Humpbacks arrives within the Hervey Bay throughout the middle of the Gregorian calendar month and stay until November before about to south once more. The humpback whales typically rest and stop playing and are very particular in taking care of their young calves.

Get Adventurous In Albany


Whales like humpbacks travel going to the north-west to cross the Albany's bay during June and November. The Southern right whales migrate to the north, but they usually take shelter in the south bays to give birth. This place is also a great place for whale watching.


Travel and Play at Whitsundays


Each year from May to September is the time for the humpback whales return to their home. It is because the waters are warm, shallow and sheltered. It is the best time for calving ground. The humpback whales are usually near the Great Barrier Reef.


Treat Your Family at Victor Harbour


The best time to spot a whale in Victor Harbour is during July or August because it is the time when southern right whale returns to their shelter bays. Victor Harbour also has a home to penguins and the smallest penguin breed. These whales can be seen within 100 metres of shore.


Fall In Love With Tasmania


You can always see the humpback whales and southern right whales coasting through those clear waters for extraordinary beauty straight off the Freycinet Peninsula on Tasmania's east drift. It's a territory that is prestigious because of its famous pink granite cliffs and mysterious white beaches.
You might also have an additional glimpse the whales for their calves in Mercury Passage off Maria Island, or attempt a three-hour tour for Bruny Island Cruises to see the whales taking their shelter in the bay. Those whales can be spotted in the middle of May to July.


Takeaway


In the long view, whale watching is one of the most enjoyable activities you can do with your family, especially with children because it's educational and teaches you to appreciate the existence of other life forms. We must have to understand and value the marine mammals to connect us in a way that we will also love them. It's the same value that you can teach to your kids.


Author Bio:


Shiela Apura is a freelance blogger and a lover of nature. She has a particular interest when it comes to sea creatures. She also takes time in sharing her knowledge about the natural habitat of the whales. Because of having a strong passion for nature, Shiela actively supports conservation efforts by nonprofit organizations.